Now Featured at the Patheos Book Club
Jesus Feminist
An Invitation to Revisit the Bible's View of Women
By Sarah Bessey
About the Book
What if the title Jesus Feminist didn't raise eyebrows sky-high in the Church?
Written with poetic rhythm, a prophetic voice, and a deeply biblical foundation, this loving yet fearless book urges today's church to move beyond man-made restrictions and fully welcome women's diverse voices and experiences.
For centuries, the role of women in the church has been a subdued one, with many limitations. The time has come, argues Sarah Bessey—called an "accidental grassroots voice for postmodern and progressive evangelical women"—to take a new look at Scripture and challenge old assumptions.
In Jesus Feminist, Bessey shares her spiritual journey, which ranged from growing up in a post-gender-debate home to learning about the worldwide struggles of women and the obstacles even a well-meaning church can pose. Through disarmingly intimate storytelling, she tells how she grew to understand the story of God and the vastness of his work through women. Never one to shy away from the hard questions, Bessey engages critically with Scripture and church practices that are often used against full equality and shares how following Jesus made a feminist out of her.
Filled with beauty, hard truth, and brave vulnerability, Jesus Feminist urges the church to stop asking "man or woman" as a qualification for ministry and to start helping everyone find freedom in the fullness, hope, glory, and work of Christ.
About the Author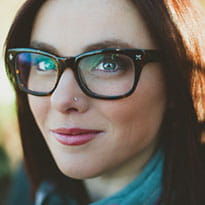 Sarah Bessey is a writer and award-winning blogger at SarahBessey.com. She's also an editor for A Deeper Story and a monthly contributor at SheLoves Magazine. Her work has appeared in Conversations Journal, ChurchLeaders.com, Her.meneutics (Christianity Today's Blog for Women), Converge Magazine, Relevant Magazine, and Today's Christian Woman.
She lives in Abbotsford, British Columbia, Canada, with her husband, Brian, and their three children, Anne, Joseph, and Evelynn.
3/1/2014 5:00:00 AM