Now Featured at the Patheos Book Club
Five Stones
Conquering Your Giants
By Shane Stanford and R. Brad Martin
About the Book
Recognize who you are, claim the capabilities you already have, and learn to stand up to the challenges that sometimes overwhelm you—even when you are the challenge yourself.
Our most important battles are not always with the 'giants out there'—those external challenges which we all face. The greatest battles are often within ourselves. Too often, we diminish our own potential in ministry, business, and in life.
Shane Stanford and R. Brad Martin frame their powerful book on one of the most well-known and well-loved stories in history: David and Goliath. We all feel like the seemingly powerless, scrawny boy David sometimes. And we all must face "giants"—those challenges that threaten to overwhelm us in ministry, work-life, and in our personal lives.
Five Stones is a series of clear and compelling lessons. Each lesson arms the reader with practical and powerful tools of self-discovery, so that the reader's own liabilities, opportunities, convictions, and capabilities are revealed. Like modern-day Davids, readers will leave this book empowered to conquer challenges, in ministry and in life, with clear-eyed confidence and well-grounded hope.
About the Authors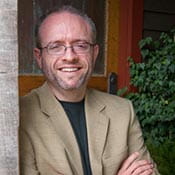 Shane Stanford is the senior pastor of Christ United Methodist Church in Memphis, Tennessee, and the author of several books, including The Cure for the Chronic Life, which he coauthored with Deanna Favre, and You Can't Do Everything . . . So Do Something (both from Abingdon Press).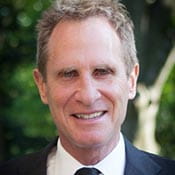 R. Brad Martin is the Retired Chairman and CEO of Saks Incorporated and Chairman of RBM Venture Company, a private investment company. Prior to his career at Saks, Mr. Martin served five terms as a member of the Tennessee House of Representatives. He has a host of entrepreneurial, business, public service and philanthropic experience and currently serves on the Board of Directors of four public companies—FedEx Corporation, First Horizon National Corporation, Dillard's, and Chesapeake Energy Corporation.
8/16/2013 4:00:00 AM