Now Featured in the Patheos Book Club
Between Heaven and Earth
Finding Hope, Courage, and Passion Through a Fresh Vision of Heaven
By Steve Berger
What People Are Saying
"Sometimes we feel stuck—stuck between the hope of heaven and the pain of this world. In Between Heaven and Earth, my friend Steve Berger shows us how to not only live in that tension, but how and why we should embrace it."
—Dave Ramsey, New York Times bestselling author and nationally syndicated radio show host
"I grew up hearing people say, 'Some Christians are so heavenly minded they are of no earthly good.' Nowadays it seems like the church has become so earthly minded we're of no heavenly good. In Between Heaven and Earth, my friend Pastor Steve Berger shows us the absolute necessity of having a heavenly mind-set (Colossians 3:1-2) in order to make a real difference in people's lives while we remain on earth. Embrace the truths of this book --learn how to have your heart in heaven and your hand in the harvest. It's one decision you'll never regret!"
—Jeremy Camp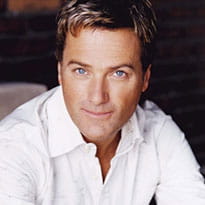 "When my friend Steve Berger talks about heaven, I sit up and listen. I've walked with Steve as he's faced the trials of this life, and I've observed how he has emerged with a deeper faith and love for the Father and the people around him. What he has taught me makes me long for heaven. It also makes me want to spend my time on earth making a difference . . . and finishing well."
—Michael W. Smith
"A beloved pastor and teacher, Steve Berger taught for years on the reality of heaven even as we serve Christ on earth, never knowing that one tragic event would bring both realities irrevocably into sharp focus in a moment. Steve discovered that some of God's most precious gifts come in boxes that make our hands bleed when we open them. Few know that at the depth he has experienced. Some of God's greatest mysteries are wrapped up in tragedy, but the tear-stained wisdom mined in that darkness is a gift to us all. In this marvelous book, heaven will become a greater reality even as we are invited to live our lives on earth with greater passion."

—Sheila Walsh, author of The Storm Inside
"I'm very grateful to be one of Steve's 'sheep' at Grace Chapel in Tennessee; his teaching consistently gives me a clearer picture of our Creator Redeemer and how we're called to live as Christ-followers. And much like the way his sermons keep me leaning forward on Sunday mornings, this new book, Between Heaven and Earth, captured my attention from the start. The bottom line is Steve has a rich, compelling perspective on Glory that will give you fresh grace to lean into the perfect love of Jesus today. Therefore, I encourage readers not to stop at just one—instead buy a whole case of these puppies and pass them out to all your friends and family!"
—Lisa Harper, author, Bible teacher and Women of Faith speaker
"In stark contrast to the Bible—and the whole of Christian history—today's believers think little about heaven and much about the comforts, challenges, and distractions of this life.
In this much-needed corrective, Pastor Steve Berger challenges and equips us to be more heavenly minded, so we can, in fact, be more earthly good.
—Michael Hyatt, New York Times bestselling author
3/16/2014 4:00:00 AM