Now Featured at the Patheos Book Club
The Season of the Nativity
Confessions and Practices of an Advent, Christmas & Epiphany Extremist
By Sybil MacBeth
About the Book
Sybil MacBeth writes that Advent and Epiphany are the often-neglected parentheses around Christmas. And they deserve more attention and better publicity. This Season of the Nativity sets the stage the liturgical year, our yearlong journey through Scripture and salvation history.
Sybil MacBeth's memoir, front-porch theology, and pages of practices and activities invite individuals and families to enjoy this season in a way that has more peace and more Christ and less chaos and guilt. She offers simple tools for busy people – perhaps to reclaim a joyful and yes, serious nativity season for the first time.
About the Author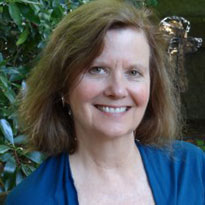 Sybil MacBeth is a dancer, a doodler, and a former community college mathematics professor. As the author of Praying in Color: Drawing a New Path to God (2007) and its relatives -- Kids' Edition (2009) and Portable Edition (2013) -- she has led dozens of workshops and retreats. She combines her experience in the college classroom with her lifelong love of God and prayer to offer workshops that engage differing learning styles, movement, singing, drawing/doodling, writing, and play.
"Prayer and play are not so far apart, Sybil claims. Both involve letting down our guard and becoming childlike. Both invite us to bring our entire body into the experience."
Praying in Color has been translated into Spanish, Italian and Korean. Learn more at Sybil's website and blog: prayingincolor.com. Sybil lives in Memphis, Tennessee with her husband Andy, an Episcopal priest. She has two adult sons.
10/31/2014 4:00:00 AM