Now Featured in the Patheos Book Club
Better
How Jesus Satisfies the Search for Meaning
By Tim Chaddick, with Craig Borlase
About the Book
In Better, Tim Chaddick explores the ancient book of Ecclesiastes for readers who ask, "What does it take to find satisfaction? Will I ever find something in life that's better than this?"
Most people live a life they never would have planned. The good news is that coming to the end of their expectations means they're on the brink of great wisdom, peace, and joy. That's what the ancient author of Ecclesiastes helps us figure out-it is quite possible to face detours in life and still find more satisfaction than you ever could have imagined.
Better explores the mysteries, scandalous lines, and deep truths of Ecclesiastes and applies them to life today. Better asks the questions that are on readers' hearts today-and points to answers from the heart of God. Here readers will find a vision of life that is neither naive nor cynical, but realistic and hopeful. Because the truth is, when God answers the questions, it always gets better.
About the Author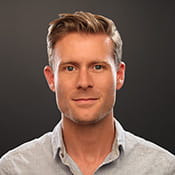 Tim Chaddick is the founding pastor of Reality LA, a rapidly growing church in the heart of Hollywood, CA. Reality LA is part of the Reality family of churches, a movement committed to relational church planting and serving the broader body of Christ. Tim and his wife, Lindsey, live in Los Angeles with their three daughters.
10/1/2013 4:00:00 AM