Now Featured in the Patheos Book Club
Miracles: A Journalist Looks at Modern Day Experiences of God's Power
By Tim Stafford
About the Book
You believe God can still do miracles, but how do you know which stories are true?
A blind man suddenly sees. A lame man gets up and walks. A little boy is raised from the dead. You believe the biblical accounts that these miracles happened, but do you believe eye-witness reports that miracles still happen today? Between shady faith-healers, weeping madonnas, and gimmicks like holy land water, it's difficult--even foolish--to believe every miracle account we hear. So how do we discount the fakes without missing out on the real miracles in the process?
Award-winning journalist Tim Stafford shares captivating stories of modern-day miracles, wrestling over what is credible and what isn't. But more than that, he offers wisdom and insight to help you figure out the role miracles should play in your faith. Should you expect miracles? Ignore them? Pray for them? How active is God in the world today? And could he be more active in your own life?
Learn how to explore these questions with wisdom and honesty, growing your faith and hope along the way.
Endorsements
"Tim Stafford puts the right person at the center of miracle stories: not the charismatic leader through whom miracles come, nor the person who is healed, but God himself."
—David Neff, editor in chief, Christianity Today
"Veteran journalist Tim Stafford does best what good journalists do best: reports on the world of miracles with neither skepticism nor naivete but with clarity and reverent honesty. A remarkable achievement."
—Eugene H. Peterson, Professor Emeritus of Spiritual Theology, Regent College, Vancouver, B.C.
"The text has everything one would want in a book about miracles: history, global reports, a view of Pentecostal miracles, and even 20 takeaway messages. But the real gem is the psychological examination of why people do or don't believe in supernatural healing."
—Publishers Weekly
About the Author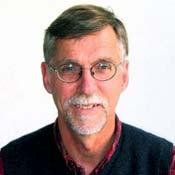 Tim Stafford is a lifelong professional writer, with more than twenty published books, two of which have won Gold medallion awards. Tim serves as senior writer for Christianity Today magazine and has published hundreds of articles in that and other publications. He lives with his wife, Popie, in Santa Rosa, California. Visit his website at timstafford.wordpress.com.
7/16/2012 4:00:00 AM