To say that John Paul the Great Catholic University is an unusual institution would be a bit of an understatement.
Located in the sprawling urbanscape of San Diego, the university is one the more visible new additions to the Catholic College scene, melding a classical, liberal-arts sensibility with robust entrepreneurial and communications media elements. Its students move easily between classes entitled "The Foundations of Catholicism" or "Masterpieces of Literature, Art & Music" and "Fundamentals of Post Production," and can finish off their education with bachelor's degrees in such diverse fields as Production, Animation and Gaming, New Evangelization, and even advanced degrees in Producing (MBA), or Biblical Theology (MA). Its stated mission of "preparing students professionally and spiritually for careers in the diverse, yet complementary fields of media, business, and technology" bolsters its founders' hopes that John Paul the Great's graduates will become leaders of the movement destined to play a vital role in the future of the Catholic Church—both in America and throughout the world.
Patheos columnist Joseph Susanka recently had the opportunity to chat with Dominic Iocco, Dean of the School of Business & Media (as well as a Professor of Producing & Entrepreneurship), and asked him about John Paul the Great's atypical but exciting new approach.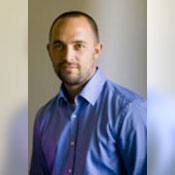 John Paul the Great Catholic University describes itself as a "visionary teaching institution focused on and dedicated to molding students into future innovators and creators, leaders and entrepreneurs." As a one-time businessman, how did you come to be involved with John Paul the Great? What was it that you and your fellow founders saw as lacking in American Catholic education, and how does John Paul the Great address that lack?
As you say, I come from a business background—my dad and I built a company over a number of years—and I got tired of hiring college graduates who basically knew nothing. One thing I noticed was that the graduates I hired who had started their own businesses (and had them fall through, for various reasons) were the best employees for us because they understood what it took to make a small business run. So I said to myself: "I could open a place across the road from our factory and I could give people better training in a year than they're getting from their education." That was just my arrogance and frustration talking at the time, but with that outlook in mind, I heard about what Derry [Connolly, JPtG's president] was doing with John Paul the Great, and realized "Oh. There's somebody that's already started this idea!" So I reached out to him and let him know that I was interested in what he was doing and wanted to help out. He invited to me to come and give a guest lecture on entrepreneurship to their first class and we hit it off.
Along those lines, there are two aspects of John Paul the Great that are particularly unusual, I feel, and that appealed to my "frustrated, small business owner" self. One is our focus on business and media. There are other small Catholic schools out there doing business (but not with an entrepreneurial focus), and there are others doing media, but not in the realm or on the scale of what we're doing. So those are our niche areas. But the other thing we try to do is blend the classical approach—primarily through our General Education courses—with a practical training, so our graduates have not only a broad philosophical foundation in those more traditional studies, but more easily marketable skills, as well.
Following up on that notion of combining some of education's more abstract elements with an intentionally practical side, tell us about the "year-round structure" you have, which makes it possible for your students to graduate in three years rather than the ubiquitous four. What are some of the benefits to that approach?
Well, there are two big benefits. The first, of course, is that you save an entire year. Since we operate under the quarter system, there is no summer break. And that means our graduates finish off their degree more quickly—four academic years in three calendar years. That's a pretty big benefit, obviously. The other benefit is that it makes it possible for us to take on bigger, more ambitious media and business projects. It would be tough to accomplish some of these big projects—like Red Line, for example—if our students disappeared for three months during the summer. You can lose a lot of momentum to a summer break. (I think quarters replicate the real world a bit more accurately, as well.)
11/29/2012 5:00:00 AM