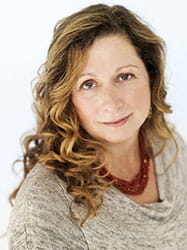 "I want this film to open the conversation. I don't want it to close anything down. Because we're all better the more open we are." ~ Director Abigail Disney, on her new film The Armor of Light
A timely new documentary exploring the intersection between Christians and guns premiers nationwide October 30, following several weeks of advance screenings at Christian colleges and mega-churches around the country. Directed by Abigail E. Disney, of the celebrated Disney family, The Armor of Light takes its title from the verse in Romans that says "...let us lay aside the deeds of darkness and put on the armor of light." It follows the relationship of a pro-life activist Evangelical minister and the mother of a teenage shooting victim. Together they ask if it's possible to be both pro-life and pro-gun.
Disney — a filmmaker, philanthropist, and CEO and president of Fork Films — makes her directorial debut with The Armor of Light. Her film company is well-known for its documentaries highlighting women's issues and peace building, and her first film, Pray the Devil Back to Hell, won "Best Documentary Feature" at the Tribeca Film Festival in 2008.
I spoke with Ms. Disney this week from a stop on the Faith Over Fear tour to hear more about the inspiration behind the film, how she found common ground among the most unlikely of adversaries, her religious connection to the story, and the important conversation she hopes the film opens up for people, especially Christians.
First of all, congratulations on the film, and the early awards and accolades you're already receiving.
Thank you! The feedback has been unbelievably wonderful and you can't imagine how that hits me given that it's the first time I've directed, and I was petrified!
This is a powerful film about one of the most heated and divisive issues in the country right now. What's at the heart of this film and what inspired you to make it?
I've cared a lot about guns and have followed the issue for a long time, but I don't understand the way others in my country feel about it. In my experience, people aren't that alien to each other, so there must be something I'm missing. And then I went to Liberia and made my first film about the women there — Pray the Devil Back to Hell. You can't imagine how strange this all sounds to them. They don't look at a gun and see something beautiful. It means an entirely different thing to them.
I came back from Liberia with new eyes. What I learned from those women is that peacemaking is something you do, it doesn't just rain out of the sky. You go and you make it. And I thought, how would I be a peacemaker in my own country? I would go to the people I understand the least, whose values are opposite of mine, and I would reach out to them and find a way to connect. And that's what I wanted to do. I wanted to make a film in the spirit of peacemaking about the issues that seemed the most inflammatory to me.
How did you find this particular story and these particular characters?
I was raised in a famously conservative family, and as I got more independent and older and I became more progressive politically, the fight my mom and I always had was, I'm not doing these things because I've given up on the values you taught me, I'm doing them precisely because of the values you taught me.
I know there are people acting in good faith on opposite ends of the political spectrum from me, and they've just drawn different conclusions based on their values … but they don't really have different values. So I went out with the theory that what I've seen from the NRA and the gun community over the last thirty years aren't conservative values. They are radical values. These are socially de-stabilizing values. They are not respectful of the sanctity of every human life. They are not respectful of authority, of governance, of history, of loyalty.
I saw that all the conservative values I was taught and that I carried with me, even as I became politically progressive, are in fact being flouted, even thought they get packaged together with a lot of other issues that conservatives tend to align with.
I went looking for conservatives who would talk to me about gun rights, and the place to start was with pro-life activists. That is the language they use — every human life is sacred. I couldn't understand how you could square that language with, for instance, the "Stand Your Ground" laws.
10/5/2015 4:00:00 AM