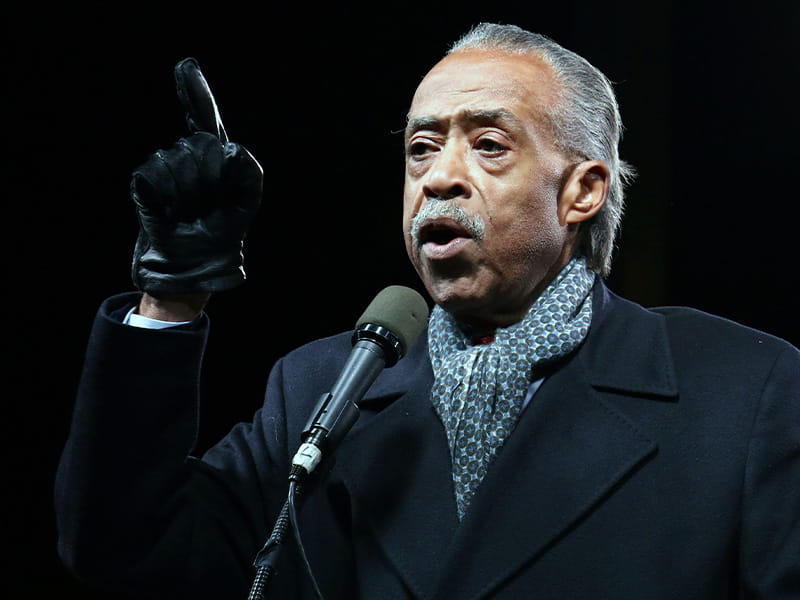 Image source: shutterstock.com
Faith:

Christianity

Profession:

Civil Rights activist, minister, and politician.

Lived:

October 3, 1954- Present (Modern Era)

Nationality:

American

Known for:

In 2004, he was a democratic canidate for the U.S. presidential election

Fun Fact:

Sharpton preached his first semon at four years old.

Fun Fact:

From 1973-1980 Sharpton was James Brown's tour manager

Fun Fact:
Reverend Al Sharpton is a civil rights activist that has worked to lead a career fighting against racial prejudice and injustice. Born in Brooklyn New York, Reverend Sharpton became an ordained minister at the age of 10. He began his career in activism at a young age, with mentors like the Reverends Jesse L. Jackson and William Augustus Jones Jr. In 1959, at just 15 years old, Sharpton was appointed by Jessie Jackson to serve as a youth director for Operation Breadbasket. The organization focused on improving the economic conditions of African American communities across the country. At 16, Sharpton founded the National Youth Movement, which organized young people around the country to push for voter registration, cultural awareness, and job training programs. At 18, Sharpton served as the youth director for the presidential campaign of U.S congresswoman Shirley Chisholm. Reverend Sharpton has been at the forefront of modern civil rights movement for nearly half a century. He has diligently fought for social justice, voting rights, education, and healthcare for all people. During the 1980s, Sharpton was heavily involved in many high profile cases in the New York City area that affected the African American Community. He led several protests against injustices as well as incidents of racial discrimination. He has championed police reform and provided a voice for victims of gun violence over the years. In 1991, Sharpton founded National Action Network, a non-profit civil rights organization that promotes a modern civil rights agenda and equal opportunities for all, regardless of race, religion, economic status, citizenship or sexuality. Maintaining an active presence in politics over the years, Sharpton is also known for participating in several different elections over the years such as running for Senate, Mayor of New York, and President of the United States. His outspokenness and willingness to address controversial subjects landed him his own show on MSNBC called Politics Nation. The show has aired since 2011 and discusses the public figure's views and current issues. He also has four popular radio shows that broadcast throughout the country.
Back to Search Results