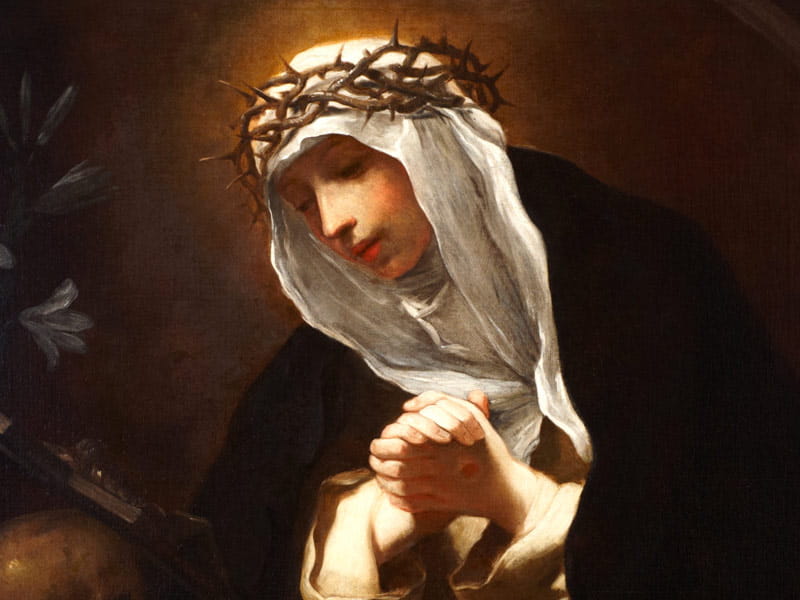 Image source: Public Domain
Faith:

Christianity

Profession:

Nun, Philosopher, Ambassador

Lived:

March 25, 1347–April 29, 1380 (Renaissance)

Nationality:

Roman (Italian)

Known for:

Influencer of Catholic Church especially on the papacy

Fun Fact:

Her parents disagreed with her desire to devote herself to God.

Fun Fact:

She was a Stigmatic.

Fun Fact:
Catherine was born in Siena in modern day Italy in 1347. She decided at a young age to devote her life to God even though her parents disapproved. Shortly after making her vows, she became a Stigmatic and experienced mystical marriage. During the time when Florence was at war against the Pope, Catherine acted as an ambassador of Florence and played a role in convincing Pope Gregory XI to leave Avignon for Rome. She was the first woman to be declared "doctor of the Church" and was canonized less than a century after her death. She is the patron saint of Rome, Italy and Europe.
Back to Search Results