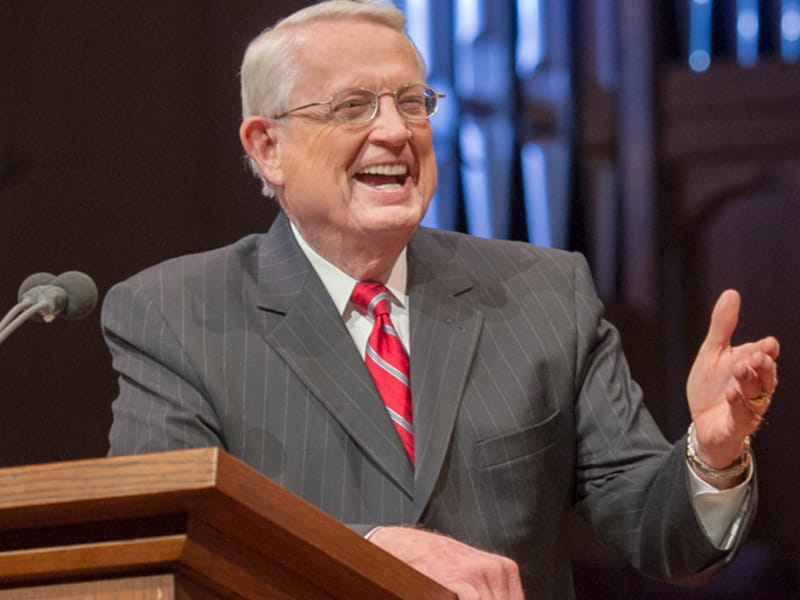 Image source: Courtesy / insight.org
Faith:

Christianity

Profession:

pastor, author

Lived:

October 18 1934 - Present (Modern Era)

Nationality:

American

Known for:

Founded Insight for Living

Fun Fact:

Had a severe stutter as a child

Fun Fact:

Could play all of the instruments in the woodwind section of the marching band as a child

Fun Fact:
Charles Rozell Swindoll, also called Chuck Swindoll, was born in El Campo, Texas in 1934. He was the youngest of three children. As a child, he had a severe stutter, and he credits his drama teacher, Dick Nieme, for helping him overcome it. Swindoll served with the Marine Corps in San Fransisco and later on Okinawa. He was honorably discharged in 1959 and attended Dallas Theological Seminary where he graduated magna cum laude. He was ordained in 1963, and his sermons began to be broadcast on the radio in 1977. Two years later, "Insight for Living" officially began.
Back to Search Results