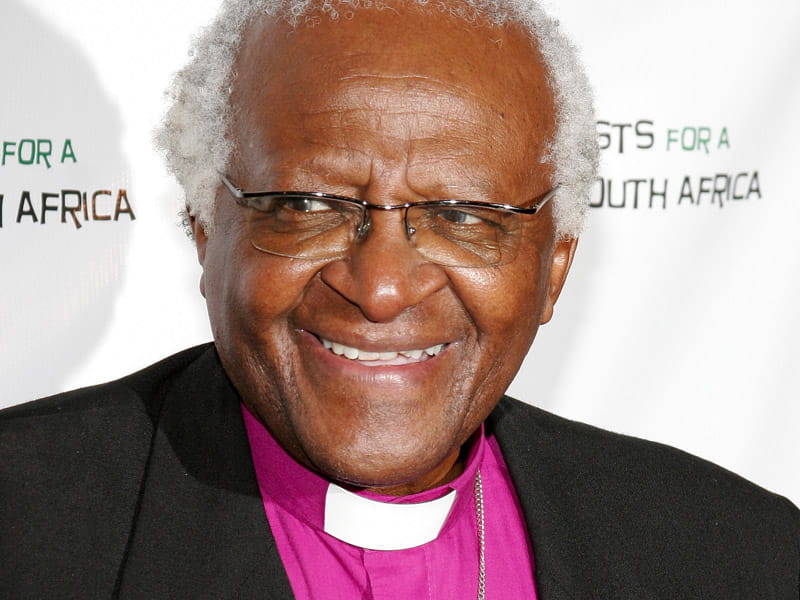 Image source: Tinseltown / Shutterstock.com
Faith:

Christianity

Profession:

theologian, Anglican archbishop, human rights activist, anti-apartheid activist

Lived:

October 7 1931 - Present (Modern Era)

Nationality:

South African

Known for:

Work as an anti-apartheid activist, Nobel Peace Prize winner

Fun Fact:

His sister, Sylvia Funeka, nicknamed him "Mpilo" or "life." The nickname stuck.

Fun Fact:

He first met Nelson Mandela at a local debating event. They did not see each other again until 1990.

Fun Fact:
Desmond Mpilo Tutu was born in Klerksdorp, British Imperial South Africa. He trained as a teacher as his family could not afford the tuition for medical school. He married Nomalizo Leah Tutu and had four children. He was vehemently opposed to South Africa's apartheid regime and warned that apartheid would eventually lead to racial violence, but he always advocated non-violent protest to bring about change. He was awarded the Nobel Peace Prize and complied several books of his speeches and sermons.
Back to Search Results