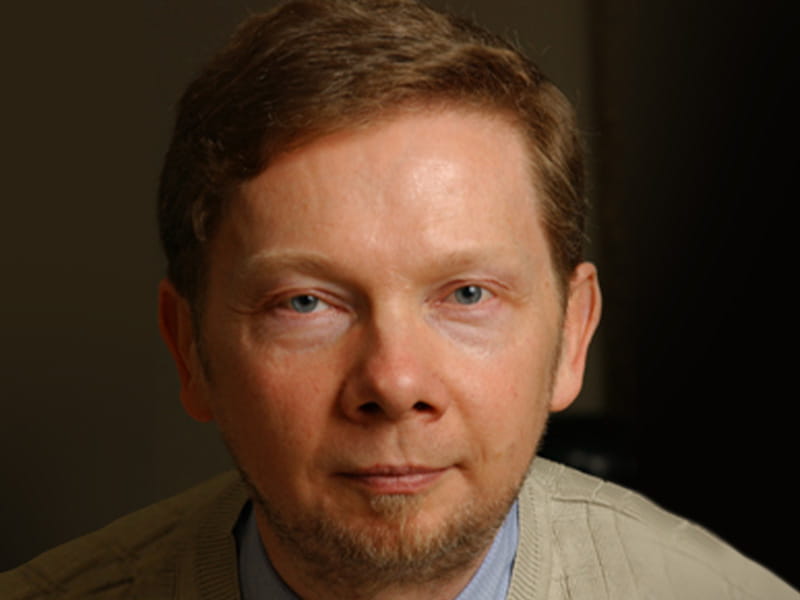 Image source: wikicommons.com
Faith:

Copy of Zoroastrian

Profession:

Spiritual teacher & author

Lived:

February 16, 1948- Present (Modern Era)

Nationality:

German

Known for:

Best known for being the author of "The Power of Now" and "A New Earth: Awakening to Your Life's Purpose."

Fun Fact:

In 2011, Tolle was named the most spiritually influential person in the world.

Fun Fact:

Tolle is tri-lingual, and speaks English, German, and Spanish.

Fun Fact:
Eckhart Tolle is a German born spiritual teacher. Tolle described his early childhood to be unhappy, noting his fears and anxiety growing up in post-World War II Germany. In his early twenties, Tolle studied philosophy, psychology, and literature at the University of London. An Inner transformation at the age of 29, following a long period of depression is believed to be what shifted Tolle to working as a counselor and spiritual teacher. He continued his work throughout British Columbia, Canada, and California. His simple teachings have helped people find inner peace and greater fulfillment in their lives. His first book, "The Power of Now," is a guide for day-to-day living and stresses the importance of living in the present moment. The book reached The New York Times Best Seller list, eventually becoming #1. Tolle went on to write other books and also created a company called Eckhart Teachings, to help sell products related to his teachings. Eckhart has traveled all over the world to give speeches, workshops, seminars, and retreats.
Back to Search Results