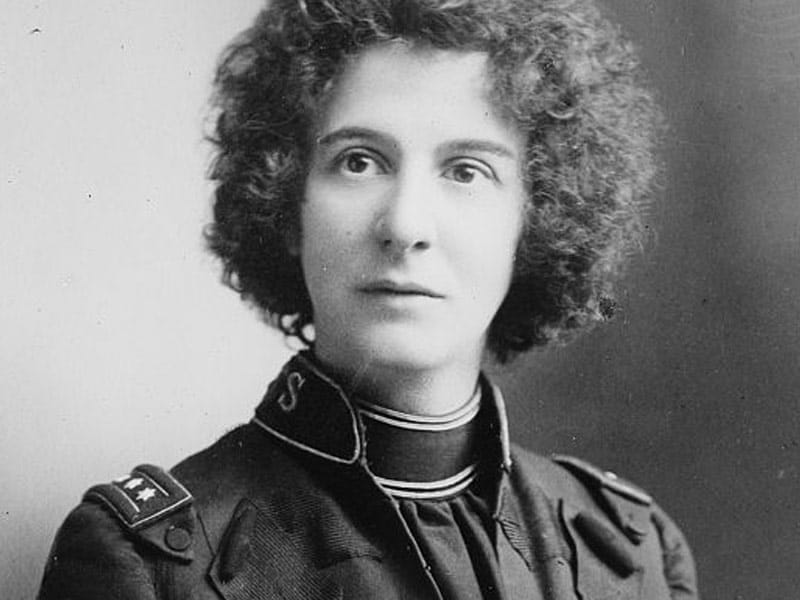 Image source: Public Domain
Faith:

Christianity

Profession:

Theologian

Lived:

December 25, 1865 - July 17, 1950 (Modern Era)

Nationality:

British

Known for:

First woman to be a General in the Salvation Army

Fun Fact:

Booth's mother wanted to name her Eva after the character in "Uncle Tom's Cabin," but Booth's father did not like the name. He wrote "Evelyne" on the birth certificate instead. Booth later adopted the name Evangeline at the behest of Frances Willard who felt the longer name was more dignified and fitting for a comander of the Salvation Army.

Fun Fact:

Booth was sent to America to reunite a breakaway group with the larger Salvation Army. She had to climb the fire escape and through a window to get into the locked building. When she was booed by the dissidents, she wrapped herself in an American flag and challenged them to "Hiss that, if you dare."

Fun Fact:
Evangeline Cory Booth was the 4th General of the Salvation Army and the first woman to hold the post of General. She began working with the Army at a young age and became an officer in 1887 when she was 21 years old. She was appointed Field Commissioner throughout Great Britain a year later and placed in charge of Officer Training . She was responsible for reuniting a breakaway American group with the larger Salvation Army in 1896 and was appointed the Commander of the United States in 1904. Two years later she raised over $12,000 for Salvation Army relief work in the aftermath of the 1906 San Francisco earthquake and became a U.S. citizen.
Back to Search Results