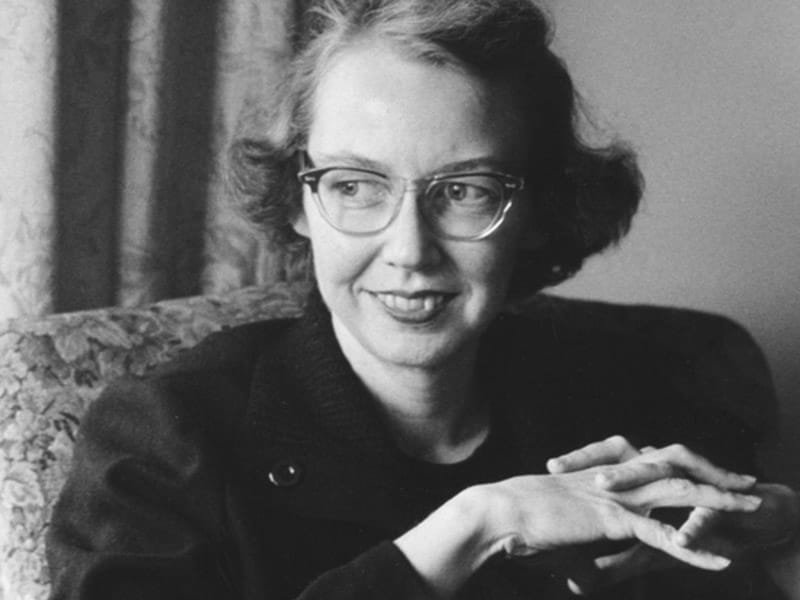 Image source: Fair Use
Faith:

Christianity

Profession:

author

Lived:

March 25 1925 – August 3 1964 (Modern)

Nationality:

American

Known for:

Southern Gothic and Christian realist short stories

Fun Fact:

She refused to write apologetic fiction despite her strong faith.

Fun Fact:

She described herself as having been a "pigeon-toed child with a receding chin and a you-leave-me-alone-or-I'll-bite-you complex."

Fun Fact:
Flannery O'Conner was born in Savannah, Georgia in 1925. She attended the prestigious Iowa Writers' Workshop at the University of Iowa and originally intended to study journalism. She came to be known in later life, however, for her short stories. She wrote two novels, 32 short stories and a number of reviews and commentaries. Her work was deeply influenced by her Roman Catholic faith and her Southern background. A complete collection of her short stories was published after she died of lupus and was awarded the National Book Award for Fiction.
Back to Search Results