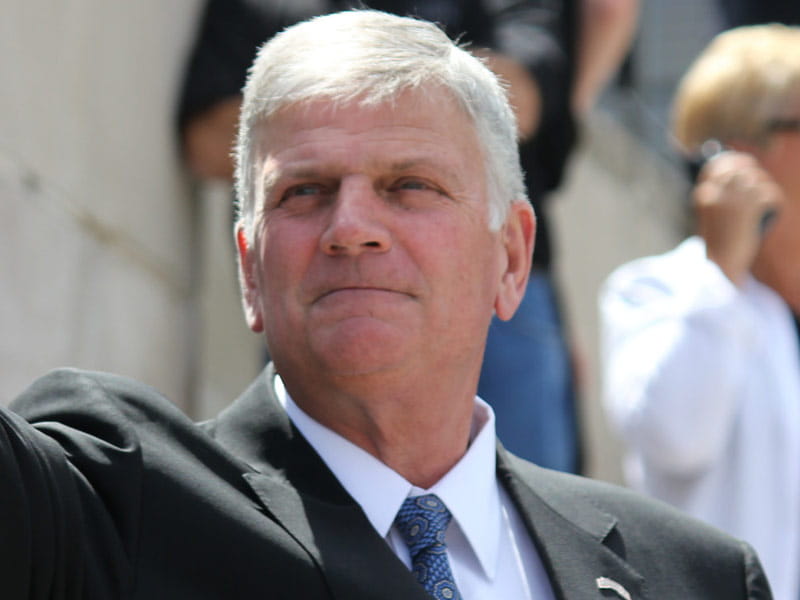 Image source: Matt A.J./Flickr.com
Faith:

Christianity

Profession:

Evangelist

Lived:

July 14, 1952 - Present (Modern Era)

Nationality:

American

Known for:

son of Billy Graham and head of the Billy Graham Evangelical Association and Samaritan's Purse

Fun Fact:

He was expelled from the Stony Brook School as a teenager.

Fun Fact:

Graham gave the opening prayer at George W. Bush's inauguration in 2001.

Fun Fact:
William Franklin Graham III is a Christian evangelist and missionary who is arguably most famous for being the son of the famous evangelist and pastor Billy Graham. Franklin Graham converted in 1974 while he was traveling in the Middle East. He fully committed himself to Christ in his hotel room and was ordained in 1982 by the Grace Community Church. He began conducting events for the Billy Graham Association in 1989 and became CEO in 2000. He became president of Samaritan's Purse in 1979 and president of the Billy Graham association in 2002.
Back to Search Results