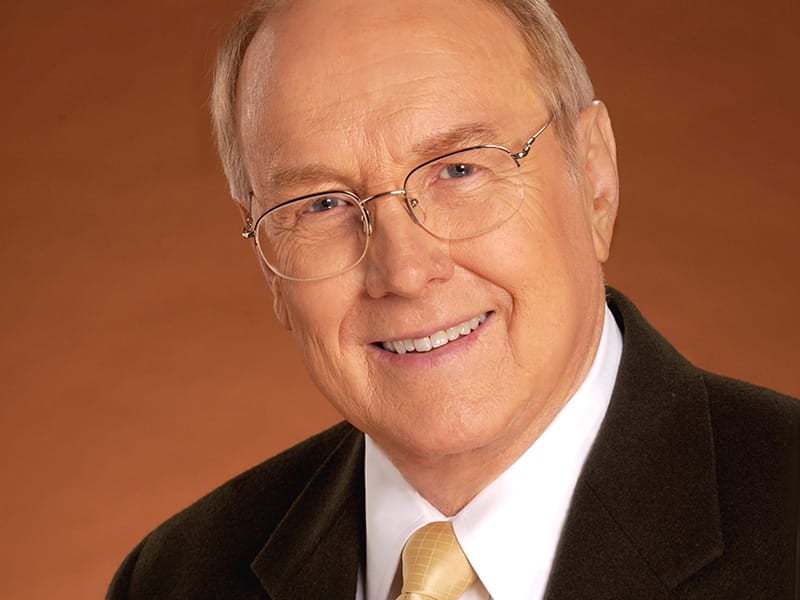 Image source: wikimedia
Faith:

Christianity

Profession:

Christian author

Lived:

April 21, 1936- Present (Modern Era)

Nationality:

American

Known for:

Founder of Focus on the Family (FOTF) which is a christian organization

Fun Fact:

Although he was never ordained, The New York Times called Dobson "the nations most influential evangelical leader."

Fun Fact:

He once told a reporter that he gave his life to Jesus at the age of three

Fun Fact:
Dr. James Dobson is a Christian author and psychologist from Shreveport Louisiana. He has been heavily involved in religion since early childhood and is the son, grandson, and great-grandson of Church of the Nazarene ministers. Dobson did his undergraduate at Pasadena College before going to receive his doctorate in psychology from the University of Southern California. As a licensed psychologist, Dobson became an Associate Clinical professor of Pediatrics at the University's school of medicine for 14 years and then 17 years on the staff of the Children's Hospital of Los Angeles. He first became well-known in 1970 for writing "Dare to Discipline," a book that encouraged parents to use corporal punishment when disciplining their children. He later created "Focus on the Family," which has become one of today's most recognized Christian radio programs for discussing topics such as marriage, abortion, and adoption, while also promoting creationism. The show provides free resources in line with the programs views and publishes media material for targeted audiences. In 2008 the program was nominated and inducted into the National Radio Hall of Fame. Dobson is also credited for founding the Family Research Council which is an activist group with a mission "to advance faith, family, and freedom in public policy and the culture from a Christian worldview.
Back to Search Results