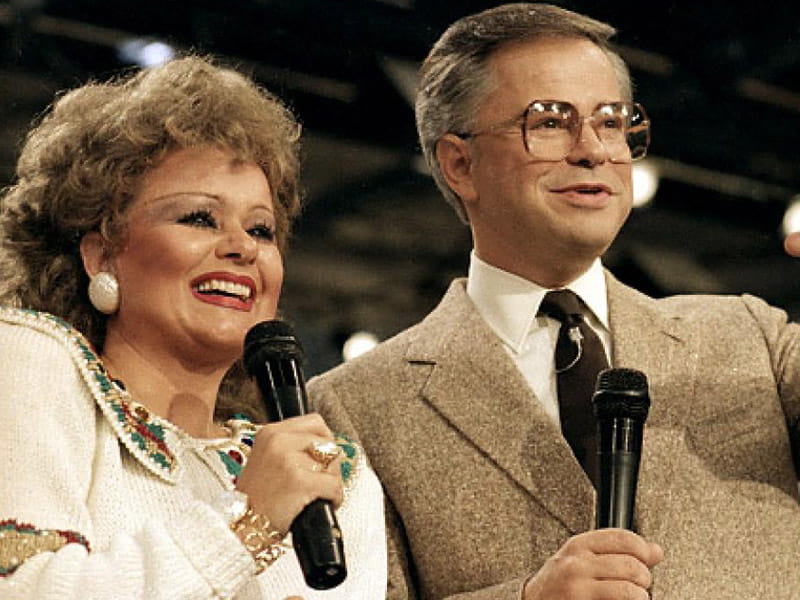 Image source: Peter K. Levy / Flickr.com
Faith:

Christianity

Profession:

televangelist, TV host

Lived:

January 2 1940 - Present (Modern Era)

Nationality:

American

Known for:

founded/built Heritage USA, host of "The PTL Club"

Fun Fact:

Bakker married Lori Beth Graham just 50 days after they met.

Fun Fact:

He read the Bible all the way through for the first time while he was in prison.

Fun Fact:
Jim Bakker was born in Muskegon, Michigan and briefly attended North Central University before dropping out with his future wife, Tammy Faye LaValley. The two went on to build Heritage USA, a Christian theme park in South Carolina that became the third most successful theme park in America. They hosted "The PTL Club" on television but Bakker was found guilty of fraud and conspiracy. He served time in prison but returned to television, televangelism and television sales less than 10 years after his release.
Back to Search Results