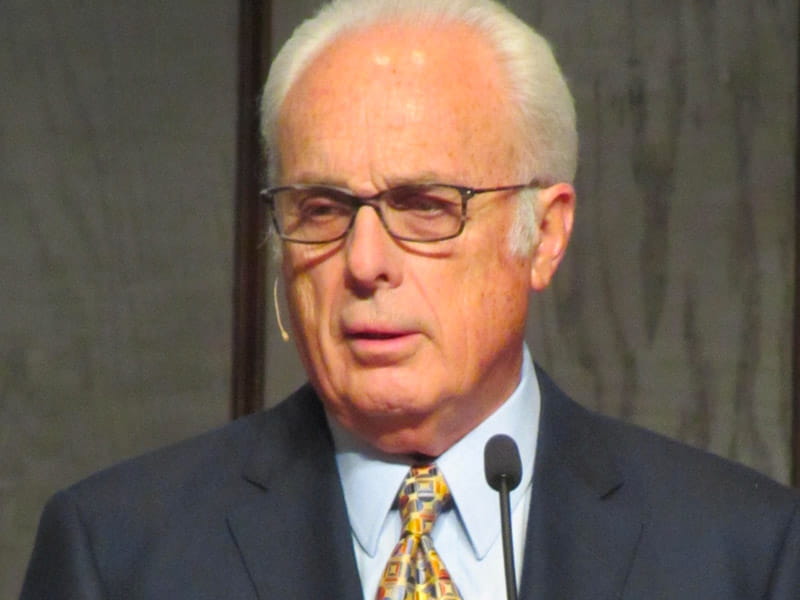 Image source: Public Domain
Faith:

Christianity

Profession:

pastor, author

Lived:

June 19 1939 - Present (Modern Era)

Nationality:

American

Known for:

radio program "Grace to You"

Fun Fact:

John MacArthur was related to General Douglas MacArthur.

Fun Fact:

One of his life goals was to preach the entire New Testament. He succeeded on June 5, 2011.

Fun Fact:
Jack MacArthur was born in Los Angeles in 1939 and obtained his Masters of Divinity from Biola University's Talbot Theological Seminary in 1963. He began braodcasting his sermons through his daily radio program "Grace to You" in 1977. He wrote and edited more than 150 books including the "MacArthur Study Bible" which sold over 1 million copies and received the Gold Medallion Book Award. He is known for his embrace of young-Earth creationism and for playing a key role in the Lordship salvation controversy of the 1980s.
Back to Search Results