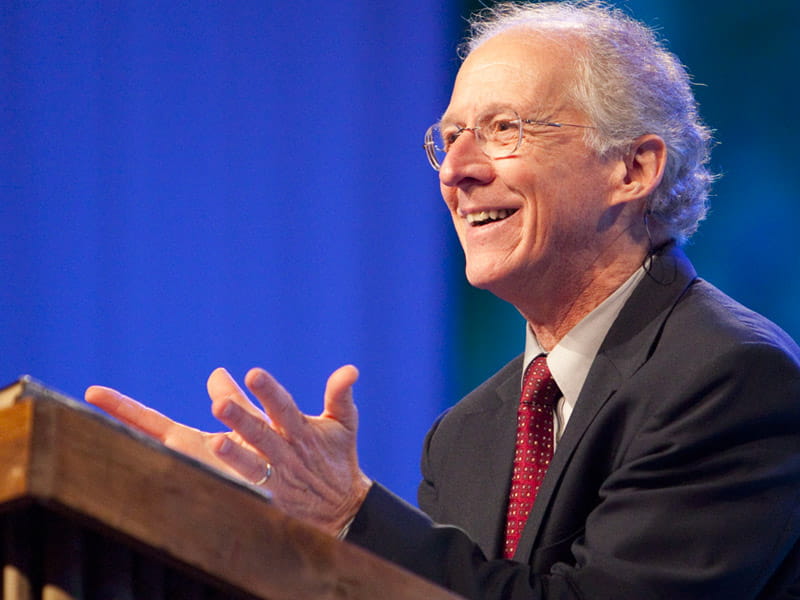 Image source: Micah Chiang / wikimedia.org
Faith:

Christianity

Profession:

pastor, author

Lived:

January 11 1946 - Present (Modern Era)

Nationality:

American

Known for:

founder of DesiringGod.org

Fun Fact:

He had his conversion moment when he was six years old.

Fun Fact:

He majored in literature at Wheaton College and regularly composes poems for family occasions and creates story-poems based on the lives of biblical characters for his congregation during Advent.

Fun Fact:
John Piper was born in Chattanooga, Tennessee, but his family moved to Greenville, South Carolina when he was young. He originally wanted to go into medicine, but changed his mind when he himself became ill. He decided to go into ministry after listening to Harold Ockenga's sermons over the radio while Piper was hospitalized. He received his Doctor of Theology from the University of Munich and taught Biblical Studies at Bethel University and Seminary in Saint Paul for six years. He has published a number of books including the namesake for his organization, "Desiring God: Meditations of a Christian Hedonist."
Back to Search Results