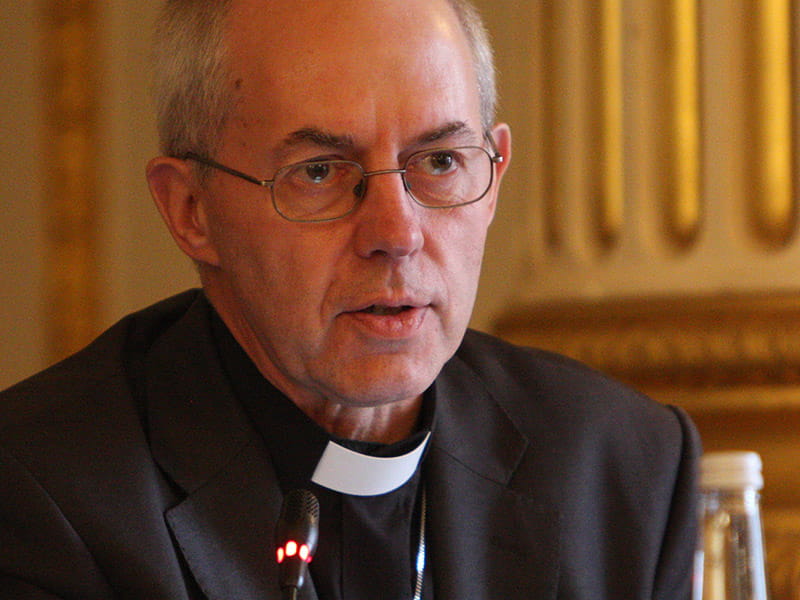 Image source: Foreign and Commonwealth Office/Flickr.com
Faith:

Christianity

Profession:

Pastor

Lived:

January 6, 1956 - Present

Nationality:

British

Known for:

Archbishop of Canterbury

Fun Fact:

Welby is a member of the House of Lords and sat on the panel of the 2012 Parlimentary Commission on Banking Standards.

Fun Fact:

His publications often explore the relationship between religion and finance in part due to his background as a businessman.

Fun Fact:
Justin Portal Welby is the 105th Archbishop of Canterbury and the most senior bishop in the Church of England. He was the vicar of Southam, Warwickshire and the Bishop of Durham for a short time. He was educated at the University of Cambridge and received his ordination from St. John's College, Durham. He became the Dean of Liverpool in 2007 and the Bishop of Durham in 2011. He is considered the Primate of All England due to his position as the Archbishop of Canterbury and the symbolic head of the worldwide Anglican Communion.His views are said to represent the Anglican evangelical tradition.
Back to Search Results