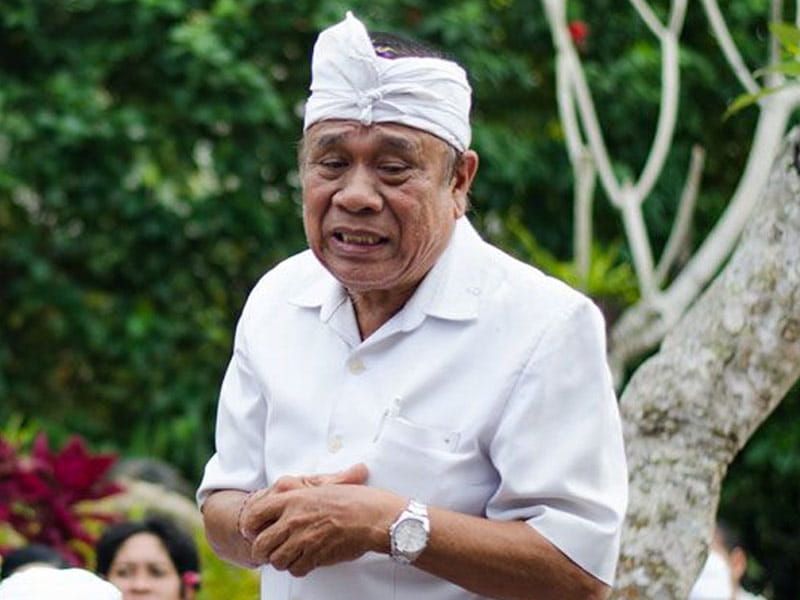 Image source: Fair Use
Faith:

Hinduism

Profession:

Scholar

Lived:

(Modern Era)

Nationality:

Indonesia

Known for:

Foremost scholar of Hindu theology in the world today

Fun Fact:

Wiana used the Vedas, one of the Hindu holy texts, to agrue that the sacrifice of endagered sea turtles was not necessary in puja.

Fun Fact:

Wiana and the priests who urged the end of using real turtle meat suggested that ceremonies could instead use turtle shaped rice cakes or drawings or sculptures of turtles.

Fun Fact:
Ketut Wiana is a prominent Hindu scholar in Indonesia and considered one of the foremost scholars of Hindu theology alive in the 21st century. His speciality is Balinese Hinduism, a form of monotheistic Hinduism that is, as the name suggests, practiced by the majority of the population of the Indonesian province of Bali. The tradition is considered a distinct form of Hinduism that combines the Hindu practice of ancestor worship, reverence for Buddhist saints and local animism.
Back to Search Results