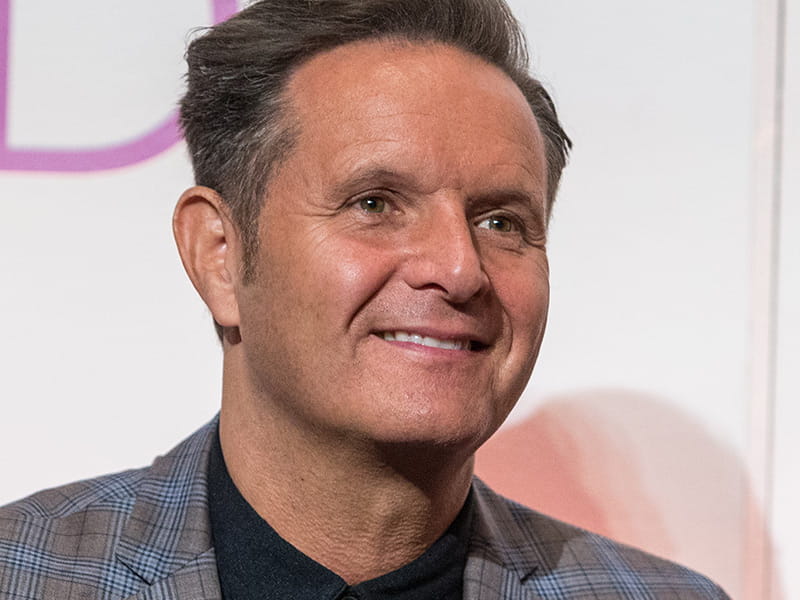 Image source: Press Line Photos / Shutterstock.com
Faith:

Christianity

Profession:

Television producer

Lived:

1960 -

Nationality:

British

Known for:

Producing "The Bible"

Fun Fact:

His produced T.V. series has received nominations for a total of 143 Emmys.

Fun Fact:

At 17, Burnett enlisted in the British Army and became a Section Commander in the Parachute Regiment.

Fun Fact:
Mark Burnett is a British television producer and the current chairman of MGM Worldwide Television Group. He's best know for creating and producing the reality show "The Apprentice," along with "Survivor," "The Voice," and "Shark Tank."
His produced T.V. series has received nominations for a total of 143 Emmys. He has personally won twelve Emmy Awards, five Producers Guild of America Awards, nine Critics' Choice Television Awards, and nine People's Choice Awards. As of late 2018, Burnett is the executive producer of six network television shows, as well as several cable series.
For four consecutive years, Burnett has been included in the Variety500, an index of the 500 most influential business leaders shaping the global media industry. Burnett additionally produced the Christian faith-based series "The Bible" and "A.D. The Bible Continues," as well as feature films "Son of God," "Little Boy," "Woodlawn," and "Ben-Hur."
Early Life and Career
Burnett was born on July 17,1960 in London, the only child of Archie and Jean Burnett, who both worked in Ford Motors factories, and was raised in Dagenham, Essex. His father was a Roman Catholic, and his mother was a Presbyterian. It's not known in which denomination he was raised. At 17, he enlisted in the British Army and became a Section Commander in the Parachute Regiment. From 1978 to 1982, he served in the 3rd Battalion, Parachute Regiment in C Company and saw action during the Falkland War and Northern Ireland. After his service, he initially planned to go to Central America and work as a weapons and tactics advisor.
Personal Life
Burnett married Dianne J. Valentine in 1992; they have two sons together, James and Cameron. In 2014, Cameron survived a neuroendocrine tumor at the age of 17, had brain surgery, and learned to walk again. He was awarded the 2015 Courage Award at the Visionary Ball, which raises money each year for UCLA's Department of Neurosurgery.
The couple filed for legal separation in September 2002, and they divorced in 2006. In January 2004, Burnett began dating Roma Downey. In November 2006, while the two were vacationing with their children in Zihuatanejo, Mexico, he proposed to her. They wed on 28 April 2007 in their Malibu home. Downey's former co-star, Della Reese, officiated the ceremony.
Productions
Burnett first produced the expedition race show "Eco-Challenge" in 1995. That show lead to the hit reality show "Survivor," one of his best-known productions. "Survivor" premiered in 2000 and was the most-watched summer series since "Sonny and Cher." Entertainment Weekly also named it the number one reality show of all time in 2009.
As well as his ongoing productions, Burnett and his wife, actress Roma Downey, produced "The Bible," a ten-hour History Channel drama based on stories in the Bible. "The Bible" became the number one new series on cable television in 2013 and was the number one series in Canada, Portugal, and Spain. In total, "The Bible" was seen by more than 100 million viewers. After the success of The Bible, Burnett and Downey started developing more faith-based scripted series. A.D. The Bible Continues premiered on NBC on Easter Sunday 2015, and The Dovekeepers miniseries aired on CBS in Spring 2015.
In December 2015, Burnett was named MGM Television and Digital Group president, signing a five-year deal. Burnett's appointment was set up to coincide with the closing of MGM's acquisition of the remaining 45 percent of Hearst's, Burnett's, and Roma Downey's interests in United Artists Media Group (UAMG) which would be absorbed under the MGM Television Group umbrella.
Back to Search Results