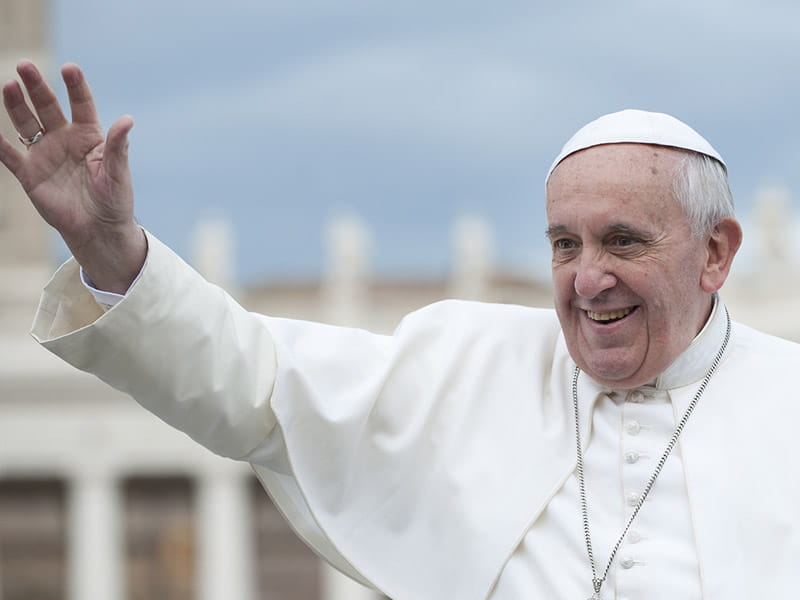 Image source: neneo / Shutterstock.com
Faith:

Christianity

Profession:

Pope, bishop, sovereign of Vatican City State

Lived:

December 17 1936 - Present (Modern Era)

Nationality:

Argentina

Known for:

First Jesuit Pope, First Pope from Americas, First Pope from Southern Hemisphere

Fun Fact:

Pope Francis is the first pope from outside Europe since the 8th century when Syrian Pope Gregory III reigned.

Fun Fact:

Pope Francis is the first Pope to lack Roman numerals after his name in over 1,000 years.

Fun Fact:
Jorge Mario Bergoglio was born in Buenos Aires, Argentina in 1936. He was ordained as a Catholic priest in 1969 and became the Archbishop of Buenos Aires in 1998. He was elected Pope on March 13, 2013 and took the papal name "Francis" in honor of Saint Francis of Assisi. He has been known for his humility, emphasis on the poor, commitment to interfaith dialogue and international visibility as Pope. He is both beloved and controversial among Catholics and nonCatholics as he is seen as challenging or altering Catholic theology on issues such as married priests, allowing remarried Catholics to take Communion and his potential role in the clergy sexual abuse scandal.
Back to Search Results