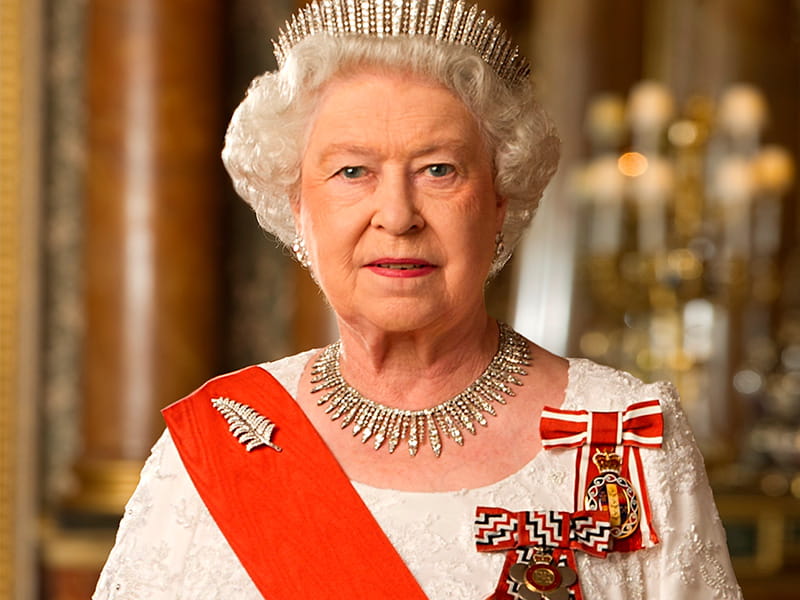 Image source: Julian Calder/Wikimedia
Faith:

Christianity

Profession:

Queen of the United Kingdom and other Commonwealths

Lived:

April 21, 1926- Present (Modern Era)

Nationality:

British

Known for:

Queen Elizabeth II is known for her humanitarian efforts and being the head of the Commonwealth

Fun Fact:

She is the longest serving monarch in British History.

Fun Fact:

Several countries were decolonized during her reign.

Fun Fact:
Queen Elizabeth II was born Princess Elizabeth Alexandra Mary in London to King George VI and Elizabeth Bowes-Lyon. Queen Elizabeth II got a very early start with her royal duties. Growing up during World War II, the 14 year old princess started her famous radio broadcasts. In her first broadcast, the 14 year old gave a speech reassuring the children of Britain who had been evacuated from their homes and family. She later joined the Auxiliary Territorial Service to help with its war efforts. The princess gained her title of queen on June 2, 1953 but hard assumed royal responsibilities the previous year after the death of her father. Her coronation became the first coronation ceremony to be broadcasted on television. In 1947, she married Prince Philip, who as a distant cousin , and gave birth to her heir Charles in 1948. Her first daughter, Anne arrived in 1950 , Andrew in 1960, and Edward in 1964. Being loved my her country and millions of people worldwide Queen Elizabeth II goes down in history as being the longest serving monarch in British history. She serves as an important symbol for national identity and pride, remaining committed to serving her country even at 93 years old. In 2013, she helped pass the Crown Act which states that succession will be dissociated from gender. She championed the course of gender equality within her own country and sent an empowering message to the world.
Back to Search Results