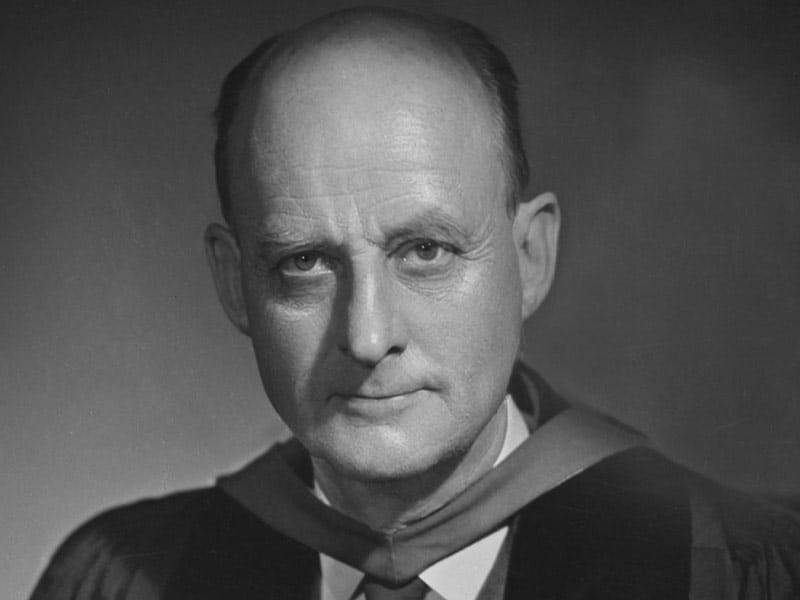 Image source: Fair Use
Faith:

Christianity

Profession:

Professor

Lived:

June 21, 1892–June 1, 1971 (Modern Era)

Nationality:

American

Known for:

Influential founder of Christian realism

Fun Fact:

He received the Presidential Medal of Freedom in 1964.

Fun Fact:

He wrote the Serenity Prayer.

Fun Fact:
Karl Paul Reinhold Niebhur was born in Missouri in 1892. He was one of the leading public intellectuals in America for several decades of the 20th century and spoke frequently about the intersection of religion and politics. He originally made a commitment to pacifism and socialism, but came to attack utopianism and support American efforts to confront Soviet communism. He stated that "Man's capacity for justice makes democracy possible; but man's inclination to injustice makes democracy necessary." He founded Christian realism and contributed to the growth of political realism. Niebur was posthumously called the greatest Protestant theologian in America since Jonathan Edwards and the most influential American theologian of the 20th century. Before his death, he founded the International Rescue Committee and Americans for Democratic Action and wrote the famous Serenity prayer.
Back to Search Results