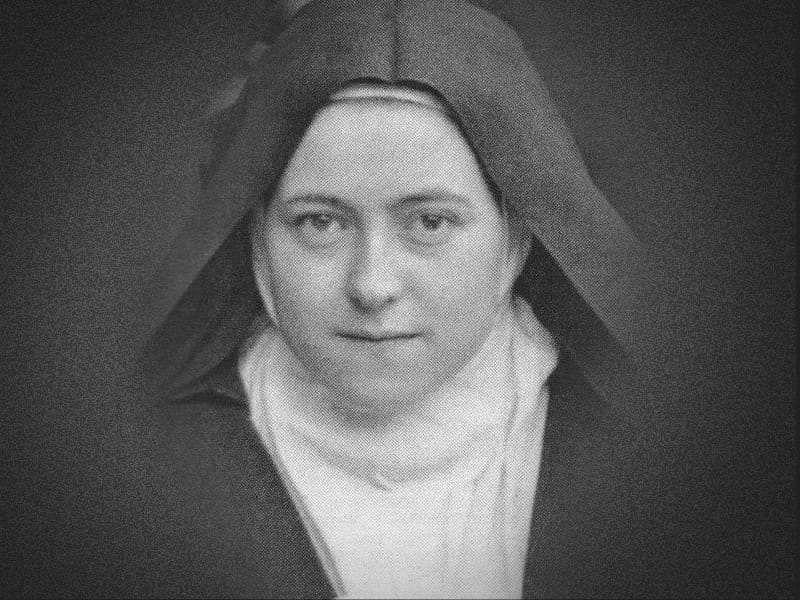 Image source: Public Domain
Faith:

Christianity

Profession:

Discalced Carmelite nun

Lived:

Jan. 2, 1873 - Sept. 30, 1897 (Modern Era)

Nationality:

French

Known for:

Her memoir, "The Story of a Soul," published posthumously

Fun Fact:

All five children of her mother, who had wanted to be a nun, became nuns, four of them including Thérèse at one convent, where for a time Thérèse's older sister who had been like a second mother to her was her Mother Superior.

Fun Fact:

Fun Fact:
Thérèse Martin entered a Carmelite convent at 15 and died just nine years later from tuberculosis. In those relatively brief years, many of them suffering ill health, and in the relatively mundane life of the convent in Lisieux, Sister Thérèse of the Child Jesus and the Holy Face, called the "Little Flower," found delight and spiritual depth in the day-to-day. In the final two years of her life, she captured this approach to life on paper, and after her death, her sister compiled an "autobiography" from her various writings. This book, "The Story of a Soul," has inspired millions, spreading worldwide Thérèse's "Little Way," an approach to life rooted in a childlike faith of unconditional love of God and delight in the everyday.
Thérèse's mother, who died of breast cancer when Thérèse was 4, had wanted to be a nun but was rejected, and all five of her children who survived childhood became nuns, four of them in the same monastery. The older sibling who had been like a second mother to Thérèse was later to be her prioress and the one who compiled her book.
From age 4 to 14, Thérèse was a sickly child, precocious but sensitive, and probably suffered from OCD and scrupulosity, an obsessive need to be spiritually perfect. She despised school, where she was bullied. Just shy of her 14th birthday, Thérèse experienced an epiphany that her need to achieve, and be recognized and rewarded for, perfectness was empty. Her obsessiveness dissipated, causing her nervous demeanor to fade. A possible contributing factor to this conversion was her reading of the "Imitation of Christ," the fifteenth-century book by Thomas à Kempis, with its emphasis on interior consolation through turning from the ego and abandoning oneself to the love of Christ. Soon after, she entered the convent where two of her older sisters already lived, part of the Carmelite order of Teresa of Ávila and John of the Cross.
Back to Search Results