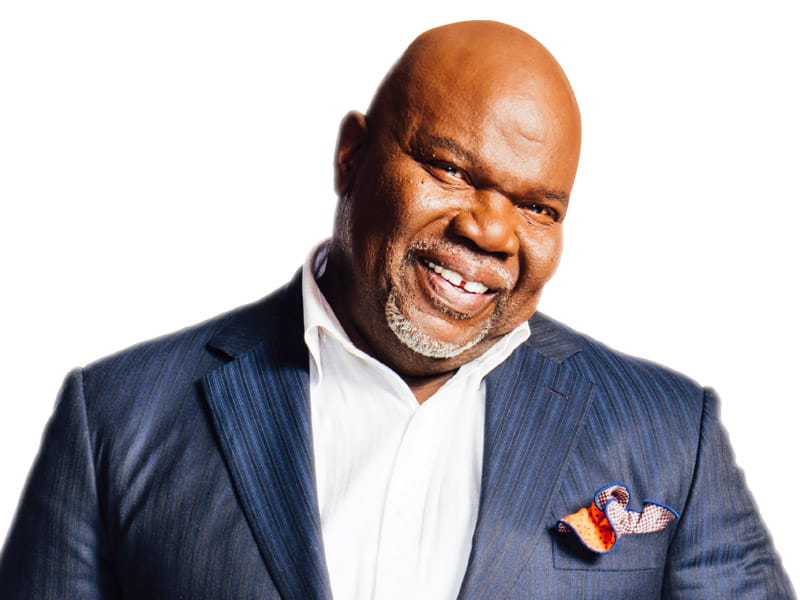 Image source: tdjakes.org
Faith:

Christianity

Profession:

pastor, author, filmmaker

Lived:

June 9 1957 - Present (Modern Era)

Nationality:

American

Known for:

pastor of "The Potter's House" and host of the "T.D. Jakes Show"

Fun Fact:

His ministry runs the annual MegaFest festival that draws more than 300,000 people a year.

Fun Fact:

Though Jakes is ordained within Oneness Pentecostalism, he affirms the Trinity.

Fun Fact:
Thomas Dexter Jakes was born in South Charleston, West Virginia and grew up in Vandalia. He attended West Virginia State University but dropped out before graduating. He went on, however, to preach at "The Potter's House," a non-denominational megachurch. His sermons are broadcast on the associated "The Potter's Touch," the Trinity Broadcasting Network, Black Entertainment Television, the Daystar Television Network and The Word Network.
Back to Search Results