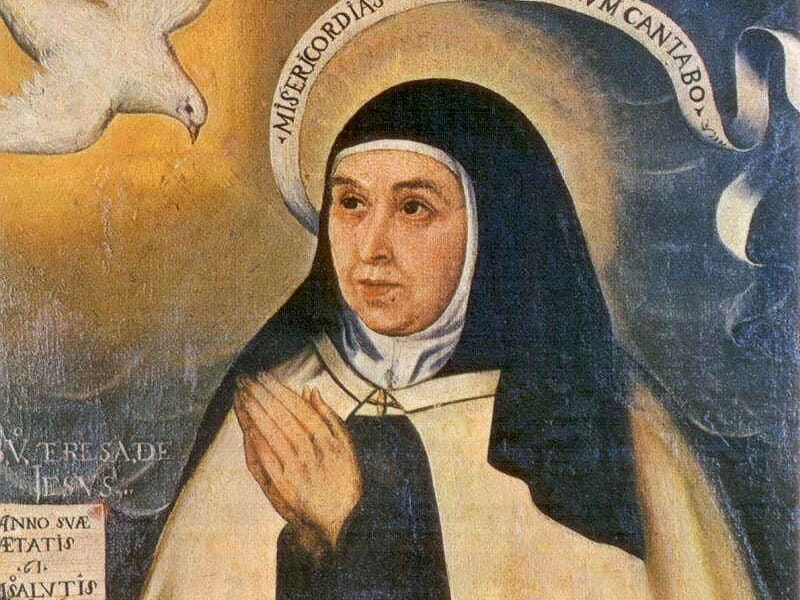 Image source: Public Domain
Faith:

Christianity

Profession:

Nun and Author

Lived:

March 1515-October 1582 (Renaissance)

Nationality:

Spanish

Known for:

Reformer in the Carmelite Order, her movement led to the establishment of the Discalced Carmelites after her death

Fun Fact:

She was a candidate for the patron saint of Spain.

Fun Fact:

The exact date of her death is unclear because she died just as Catholics were changing from the Julian to the Gregorian calendar.

Fun Fact:
Teresa of Avila was born in Spain in 1515 and raised to be a pious Christian. At 10 years old, she and her brother tried to escape the town to seek martyrdom among the Moors but were stopped by their uncle. After her mother's death when Teresa was 11, Teresa was sent to the nuns at Avila for her education. While in Avila she was often sick and experienced periods religious ecstacy during her illness. It was these episodes and her fascination with the life and suffering of Jesus that led her to create the motto, "Lord, either let me suffer or let me die." After joining a convent as a nun, Teresa became saddened by the spiritual malaise and influx of visitors of high social and political rank. She vowed to found a reformed convent and succeeded in 1562. Before her death, she founded a total of 17 convents.
Back to Search Results