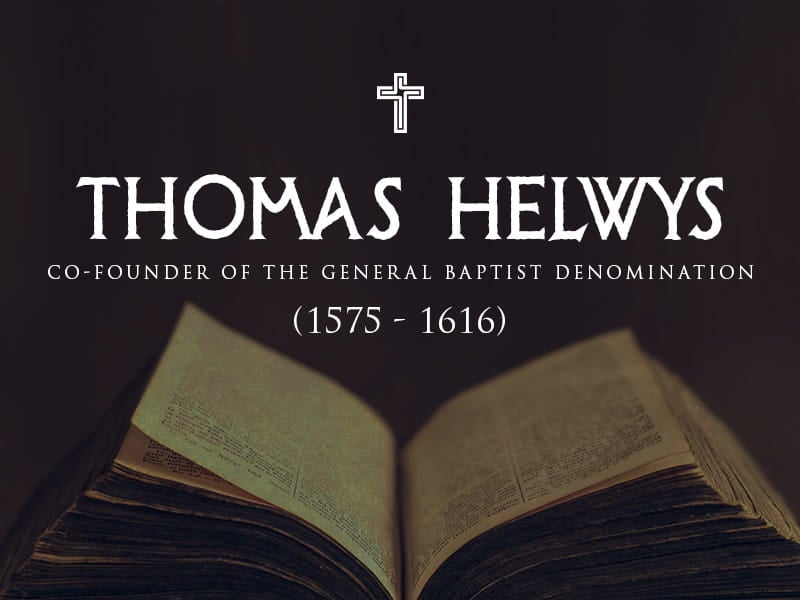 Image source:
Faith:

Christianity

Profession:

Advocate

Lived:

1575-1616 (Early Modern Era)

Nationality:

English

Known for:

Founder of the Baptist denomination.

Fun Fact:

He put together the first General Baptist Congregation in London.

Fun Fact:

He was put in prison for being an advocate for religious tolerance.

Fun Fact:
Thomas Helwys is an English Puritan leader that helped organize the first Baptist church. He advocated for the church to be kept separate from state and was best known for his seminal work on religious liberty. Helwys is credited for writing theological treatises and the first known English Baptist Confession of Faith. He married Joan Ashmore in 1595, and their home became a haven for radical puritans. The English separatist movement provided the background for Helwys to reconstitute a biblical ecclesiology. Separatism was illegal at the time, which led to their home being raided, and his wife Joan, being imprisoned. Helwys was later imprisoned for advocating religious tolerance and the independence of the church. His views were considered dangerous during that time period, and he died in prison in response to the religious persecution of Protestant Christians who left the Church of England.
Back to Search Results