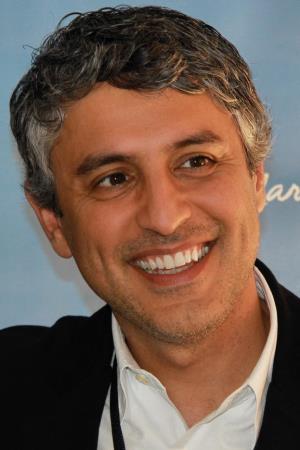 Reza Aslan (born May 3, 1972) is an Iranian-American religious scholar and commentator.
Aslan's Shia Muslim family fled the Iranian Revolution in 1979, relocating near San Francisco in the United States. As a teenager, Aslan converted to evangelical Christianity, then returned to Islam in his early 20s, shortly before enrolling in Harvard Divinity School. He currently describes himself as closest to the Sufi movement within Islam.
Aslan has authored three books to date: No God but God: The Origins, Evolution, and Future of Islam (2005), How to Win a Cosmic War (2009), and Zealot: The Life and Times of Jesus of Nazareth (2013). In addition to his frequent television appearances as a commentator on religious and social issues, Aslan owns and operates Aslan Media, a company providing coverage of the Middle East and its global diaspora.
In 2017, Aslan produced and starred in a CNN series called Believer, exploring unusual religious traditions and practices worldwide. The show was embroiled in controversy with accusations of stereotyping and the reinforcement of clichés. When he tweeted a profane message about President Trump's response to the London Bridge terror attack of that year, CNN cancelled plans for a second season of the show.
Aslan currently teaches creative writing at the University of California, Riverside.
Patheos on Reza Aslan
MUSLIMAH NEXT DOOR
Reza Aslan's "Believer" – Seeking Truths & Understandings in an Increasingly Divided World

UNFUNDAMENTALIST PARENTING
Reza Aslan on Raising Spiritual Kids in Interfaith Marriage

RETHINKING BIBLICAL CHRISTIANITY
Two Scholars Respond to the Actual Content of Reza Aslan's Take on Jesus

FRIENDLY ATHEIST
Reza Aslan is Wrong About Islam and This is Why (guest post by ex-Muslim Sarah Haider)
Reza Aslan and Jessica Jackley Describe How They Make Their Interfaith Marriage Work

ACCORDING TO MATTHEW
Stop Calling Reza Aslan a Fraud and Learn How Academia Works


Image by Larry D. Moore CC BY A-SA 3.0 via Wikimedia
9/10/2018 2:20:48 PM