By A.C. Weimer -- June 17, 2009

Two recent surveys, one by the Hartford Institute for Religion Research and one by the Pew Hispanic Center, contribute to a more nuanced picture of Evangelical Protestants. The first, titled, "Not Who You Think They Are: The Real Story of People Who Attend America's Megachurches" revealed that the people attending these 2000+ member churches are likely to be more educated, wealthier, single, and younger. The second survey showed us that people who attend church regularly are more likely to support finding ways to help illegal immigrants stay in this country rather than pursuing immediate deportation.
Diversity of membership and ideals is one thing; diversity of leadership is another. At least a third of theological schools in the United States and Canada do not have any minorities on the faculty, according to the Fund for Theological Education, which met last week at Vanderbilt University. The group, composed of leading scholars in religion, stated that while the overall number of minority educators in theological schools is increasing, finances and mentoring are still needed to address this imbalance.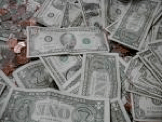 On the topic of money, American charitable giving dropped only 2% in 2008, the first time it has decreased since 1987. Despite the recession, giving to religious organizations increased by 5.5% to $106 billion, or 35% of charitable giving overall. Charities devoted to children and youth were the hardest hit last year, while many charities also reported increased demand for their services, making the financial strain even tighter.
The tension between theological liberals and conservatives in the Episcopal Church continues. According to a preliminary survey, it looks likely that bishop-elect Kevin Thew Forrester will not be confirmed next month. Forrester does not hold to traditional Church doctrines about sin or salvation, and has rewritten the Apostles' Creed and the Easter liturgy. His veto would be the first of a bishop-elect for the Episcopal Church since the 1930s. Others in the Episcopal hierarchy have denied traditional doctrines, but usually after they were elected bishops.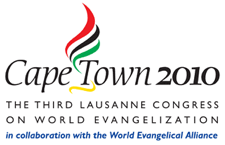 Two hundred leaders of global Evangelicalism from sixty countries are meeting in South Korea this week to plan the Third Lausanne Congress. In 1974 Billy Graham initiated the first Lausanne Congress, which marked a pivotal moment in cooperation among Evangelical churches and denominations around the cause of missions. The third Lausanne Congress on World Evangelization will meet in Cape Town in 2010.
Controversy in Tulsa, Oklahoma this week centers on the rights of Child Evangelism Fellowship to work in public

housing projects. The Evangelical group has hosted summer programs for kids, including Bible studies, in the Tulsa housing projects for twenty years. They were recently told that they could not mention God's name in their programs, though moral topics were allowed. If the prohibition is enforced, the Florida-based Liberty Counsel has said it will take the case to court.
Children's workers may not be allowed to say God's name, but Barack Obama seems to be uttering the word "Jesus" even more than George Bush. Even in Cairo, Obama spoke directly about his faith as a Christian, as well as telling the story of Isra, a Muslim account of Jesus, Moses and Mohammed praying together.
1/1/2000 5:00:00 AM