By A.C. Weimer - June 9, 2009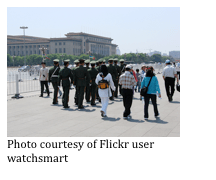 Chinese Christians gathered last Thursday in Washington, D.C. to remember the massacres at Tiananmen Square 20 years ago. On June 4, 1989 over a million protesters, many of them students, gathered to call for governmental reform, and in the subsequent weeks hundreds were killed by military forces. The Chinese Christians in Washington invited all Christians to pray with them for justice and hope in China.
The more recent death of Dr. George Tiller last week remains a hot topic across the U.S., sparking intense debate over the ethics of pro-life rhetoric. Frank Schaeffer, Jr., took partial responsibility for the murder. He wrote that the "hate-filled rhetoric" used by him and his late father, Francis Schaeffer, in their anti-abortion films and writings caused them to "share part of the blame." "Angry speech," he argued, "has become the norm in American religion from both the right and the left. Words are spoken which, when taken seriously, lead directly to violence by the unhinged and/or the truly committed."
James Kirchick, assistant editor of the
New Republic
, countered this kind of logic in a
Wall Street Journal
opinion
piece
titled, "The Religious Right Didn't Kill George Tiller," arguing that the "organized antiabortion movement has always opposed violence against abortion providers" and that the political left is using this event in an opportunistic way. Kerchick is especially concerned about those who want to compare Christian pro-life activists to Muslim jihadists.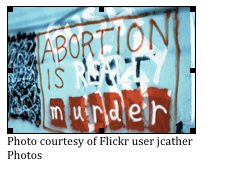 Himself pro-choice and gay, Kerchick writes, "It's precisely because of my identity that I consider comparisons between so-called Christianists (who seek to limit my rights via the ballot box) and Islamic fundamentalists (who seek to limit my rights via decapitation) to be fatuous." Many are concerned about a backlash affecting anti-abortion groups' freedom to protest. (For more in this issue, see Brandon Bayne's Patheos Public Square article.)
It's been a confusing week for California Christians. San Diego County authorities finally apologized to Pastor David Jones for prohibiting him from holding a Bible study in his home. He was originally reported by a neighbor upset about parking, and an officer had told him he had to get a permit to host the study.
The Board of Supervisors of San Francisco upheld a court's statement that the Vatican used "hateful and discriminatory rhetoric" in its policy about gays and adoption. Following the Vatican's lead, Catholic Charities has resisted letting same-sex couples adopt through their agencies. The Catholic League for Religious and Civil Rights argued that the court's ruling was hostile to Catholics.
Catholics are also reeling over the decision of a prominent Latino priest to join the Episcopal Church in order to marry and have children. Rev. Alberto Cutié, nicknamed "Father Oprah," is a well-known author and personality on Spanish television, where he gives relationship advice. Cutié's move has caused tension between the Archdiocese of Miami and Episcopal bishops. Catholic Archbishop Favalora responded, "This truly is a serious setback for ecumenical relations and cooperation between us.''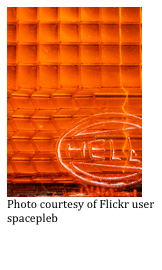 On a lighter note, the electronic gaming community was outraged over a few Christians who reportedly held a protest at the E3 (Electronic Entertainment Expo) conference over a video game based on Dante's Inferno. The game uses Dante's characters to create a virtual hell, where the cross is a weapon-option against fiery demons. It turns out, however, that the protest was a publicity stunt staged by the video game's creators.
Finally, Rolf K. McPherson, longtime president of the International Church of the Foursquare Gospel, died at age 96 and his memorial service was held last Saturday. His mother, the popular evangelist Aimee Semple McPherson, founded the Pentecostal denomination in 1927.
1/1/2000 5:00:00 AM