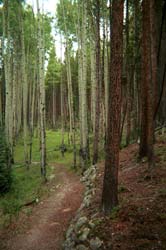 Find a getaway that fills the soul and spirit! Check out these links!
http://www.spiritquesttours.com/
Spirit Quest Tours offers you heart-opening, life-changing pilgrimages through the energy centers and sacred sites of the world. From a blessing ceremony in the inner courtyard of a Balinese Temple to a private initiation in the King's Chamber of the Great Pyramid, you will be treated to incredible and exclusive experiences - no less than the trip of a lifetime!
http://www.wrtareligioustravel.com/
Search here to find vacations, programs and special opportunities from member companies of the World Religious Travel Association.
http://www.travelwithachallenge.com/
Explore this exciting collection of richly-illustrated and inspiring stories of Wellness, Spiritual and Pilgrimage Vacations featured by Travel with a Challenge.
1/1/2000 5:00:00 AM