By Mark Yaconelli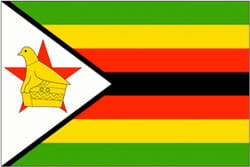 After years of human suffering, economic decline, and political violence throughout its land, the government of national unity in Zimbabwe has called for a process of National Healing and Reconciliation. The newly-formed governmental ministry charged with this call is seeking fresh approaches to nurturing authentic healing and appropriate restoration of broken relationships.
Claremont School of Theology Ph.D. student Mazvita Machinga (founding director of the Pastoral Care and Counseling Services Centre of Mutare, Zimbabwe), CST professors and Triptykos co-directors Frank Rogers and Andy Dreitcer, and I have been invited to help lead a workshop for over 100 multidenominational church leaders (including pastors, Bishops, and others), village leaders, victims of violence, and representatives from the Prime Minister's Office of National Healing and Reconciliation. The workshop, organized by the Mutare Pastoral Care and Counseling Center, with support from Triptykos, the Claremont School of Theology, and the Fetzer Institute, is entitled Creating a Path to Healing: The Church's Role and Its Promise for the Country. It is being held in Mutare, Zimbabwe, November 3-5, 2009.
Presentations will offer approaches to social healing that embody empowered forgiveness, restorative justice, and liberative compassion. The goal of the workshop is to create processes for healing and reconciliation that church and civic leaders can implement in their local communities and that can inform the government as it develops a national strategy for healing and reconciliation.
Conference participants we will be listening for a way to heal relationships in Zimbabwe. There will be many presentations, discussions, workshops, and practices that we will experience together. The schedule includes:
presentations by the Minister of Healing and Reconciliation on what the government is already doing to bring about healing.
a report by a representative of an ecumenical group within Zimbabwe on attempts by individual churches to heal relationships.
the Catholic bishop for Zimbabwe will share his experience of reconciliation within Catholic parishes.
a panel of Headsmen, tribal leaders, will speak on the needs of various communities and talk about traditional approaches communal and individual healing.
Mazvita Machinga will guide a small group discussion in which pastoral counselors will be encouraged to share their experiences -- particularly the needs they have witnessed within their communities.
Frank Rogers will then give a presentation on "Restorative Justice." In this presentation, Rogers will talk about the "Victim's Journey" and the nature of forgiveness and offer the following ten common misconceptions of forgiveness:
Forgiveness means forgetting the offense. (Forgiveness fully acknowledges the offense, and secures future safety.)
Forgiveness means excusing the offense. (The offense was wrong. Forgiveness never pretends otherwise.)
Forgiveness means anger is inappropriate. (Anger is an alarm that signals the need for protection; its cry should be honored.)
Forgiveness means the offender is no longer accountable. (Forgiveness means the victim's freedom from resentment. The offender may still need to be restrained.)
Forgiveness means I must be reconciled with the offender. (Forgiveness and reconciliation are two different things. Forgiveness is the victim's healing. Reconciliation involves right relationship that demands the wrongdoer's accountability.)
Forgiveness means re-submission to violation, perhaps even 70×7 times. (Forgiveness is in service of healing and life; it never asks for self-debasement.)
Forgiveness is a commandment forcing good Christians to do something they don't really feel. (Forgiveness is an invitation for healing and renewal.)
If you do not forgive, you will not be forgiven. (God has already forgiven humanity; forgiveness is a way of knowing this more deeply.)
Forgiveness can be demanded by the offender. (Offenders can ask to make restitution, to apologize, to repair a wound; if truly repentant, they should respect the victim's pace of healing.)
Someone else can forgive the person who offended you. (Forgiveness is the victim's personal journey; neither the church, the state, nor any another person can make that journey for the victim.)
Rogers will also address the "Perpetrator's Journey," and discuss the conditions under which real reconciliation can take place.
At the end of the conference, participants will craft a process to take back to their own communities to help bring about reconciliation and healing. A follow-up conference is planned for the summer of 2010. In that meeting, the original conference participants will share with one another their successes and challenges in adapting the healing and reconciliation processes for their own settings.
Follow the conference blog and learn more about the events at the Triptykos website: www.triptykos.com.
Read an article about Triptykos' Three-Fold Compassion here.
Mark Yaconelli is the co-founder and co-director of Triptykos School of Compassion. The author of Downtime, Contemplative Youth Ministry, and Growing Souls, Mark lives in Oregon with his wife and three children.
11/4/2009 5:00:00 AM