By Beth Davies-Stofka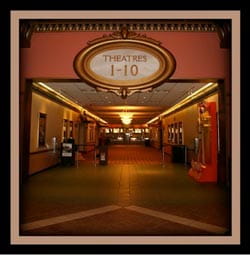 There was plenty of movie magic, and religion and spirituality, to draw interested audiences to the theaters this year. A number of wide-release films used wizards, ghosts, monsters, apocalypse, and conspiracy in hopes of making blockbuster history, and two of these -- Harry Potter and the Half-Blood Prince and 2012 -- took their place among the top 50 highest-grossing films of all time. Another, Where the Wild Things Are, received particular notice for its accomplishments in cinematography and design.
Our top twelve religious and spiritual films of 2009 were chosen for excellence of craft, positive critical reception, and depth of thought. While some readers may wish us to define what we mean by "religion" and "spirituality," we prefer to let the movies themselves drive those definitions. Movies use the literature, symbols, and themes of the major world's religions for cinematography, characters, and plot. They explore such spiritual themes as transcendence, hope, and the place of the human in the natural world. In addition, movies love the supernatural, from angels and demons, to ghosts, spirits, and shape-shifters.
Movies don't often clearly distinguish these categories, and neither should we. We can just be glad that there are always thoughtful directors to provide us with satisfying visuals and nourishing food for thought year-round.
So without further ado, here is Patheos.com's list of the top twelve religious and spiritual films of 2009. They are listed in the order of their American release dates.

Billu
Based on the story of Krishna and Sudama from the Bhagavata Purana, Billu tells the story of a friendship between a poor villager and a Bollywood superstar. This simple morality tale is distinguished by its honest story telling, and Indian actors Irrfan Khan and Shah Rukh Khan deliver heartfelt and appealing performances.
India, Red Chillies Studio
Directed by Priyadarshan
No US release date scheduled
Available on DVD

Cherry Blossoms
Widower Rudi travels to Japan to mourn his wife by discovering the culture that attracted and fascinated her. A beautifully crafted and wistful film about life's impermanence, Cherry Blossoms draws on such central symbols as Mt. Fuji and cherry blossoms in its poetic exploration of life's meaning.
Germany, Olga Film GmbH
Directed by Doris Dörrie
US release date January, 2009
Available on DVD

Earth
Using state-of-the-art equipment, the BBC Natural History Unit filmed the nature documentary Earth over a single calendar year, starting at the North Pole in January and finishing in the Antarctic in December. A cautionary exploration of the dazzling diversity of life on the planet, Earth is a stirring celebration of humanity's home. Look for the sequel, Ocean, on Earth Day 2010.
Britain-Germany-USA, Disneynature and BBC Worldwide
Directed by Alastair Fothergill and Mark Linfield
US release date Earth Day, 22 April 2009
Available on DVD

The Stoning of Soraya M.
Based on a true story, this harrowing film tells the story of a 35-year-old mother of seven who was stoned to death after her husband accused her of infidelity. Highly critical of the Iranian legal system, the book on which the film is based was banned in the Islamic Republic of Iran. The Stoning of Soraya M. raises disturbing questions about the ways in which religion can be subverted to justify sadism, torture, and murder.
12/14/2009 5:00:00 AM