By the Cross Investigations Group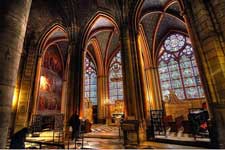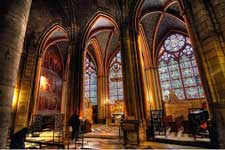 The Cross Investigations series encourages pastors, professors, authors, and bloggers to explore questions of import to the church in a coherent and cooperative manner. Every two weeks, a question will be posed to the group, and individual responses will be featured as they arrive at the Cross and Culture blog on the Evangelical Portal. One week after the question is sent, the answers will be gathered together into a single article. We hope that reflecting together will stimulate thought, focus conversation, and ultimately prove more edifying to online readers and to the church more generally.

The Question for Cross Investigations #1 is:
"Evangelical churches are showing renewed interest in theology and theological training. If the church in America could recover one area of doctrine or theological tradition (i.e., ecclesiology, pneumatology, doctrine of God), what should it be?"
The respondents (in alphabetical order) are:
David Buschart
, Professor of Theology and Historical Studies at Denver Seminary
Andy Crouch
, Senior Editor of
Christianity Today International
Timothy Dalrymple
, Manager of the Evangelical Portal at Patheos.com
Douglas Groothuis
, Professor of Philosophy at Denver Seminary
Danny Hall
, Senior Pastor at Valley Community Church in Pleasanton, California
Daniel Harrell
, Associate Pastor at Park Street Church in Boston, Massachusetts
C. Michael Patton
, founder and President of Reclaiming the Mind Ministries
Mark D. Roberts
, Senior Director and Scholar-in-Residence for Laity Lodge
---
David Buschart
is Professor of Theology and Historical Studies, and Associate (Academic) Dean, at Denver Seminary: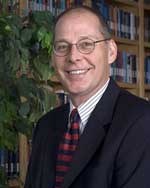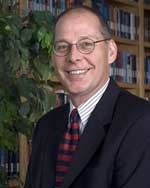 I find it a difficult but interesting discipline to single out one doctrine. The doctrine of God is most foundational of all, and perennially a fruitful locus of reflection. Our contemporary cultural context, which includes forays from cloning to the movie Avatar, makes anthropology a particularly strategic doctrine right now. And, evangelicals have only recently (in the past twenty years or so) begun to seriously revisit questions of theological method. It would be easy to propose this as the area to which we should give attention. But, for our purposes here, I will commend the topic of ecclesiology.

I have some pause in making this proposal. For about twenty years, observers from both within and without evangelicalism have bashed evangelicals for our excessively "low" or non-existent ecclesiology. (I happen to agree with many of the observations that are typically made in this regard.) And, it will not be surprising if other respondents to your query also point to ecclesiology. Be that as it may, I commend it as an important and potentially fruitful of theological renewal because, among other reasons, it inevitably entails consideration of a number of other important topics which also warrant the attention of evangelicals in particular.

Thoughtful engagement with the question of ecclesiology can help evangelicals come to the realization that evangelicalism is not an ecclesio-theological tradition in the way the Reformed or Methodist or Pentecostal traditions are. And, having come to this realization, they can relieve evangelicalism of the (unrealistic) burden of expecting it to carry the ecclesiastical and spiritual freight that only ecclesio-theological traditions can. Such traditions are capable of deep, thick descriptions of Christianity and Christian life, both individual and corporate, and thus can form, as they historically have, rich traditions of Christian life grounded in churches that provide shape for everything from Christian initiation and burial, to the nurture of children and of new believers, to frameworks for engaging in mission and engaging society. Evangelicalism alone, by its very definition and nature, is, as a number of observers have pointed out, "not enough." This does not mean that evangelicalism is bad or that, as some have suggested, it is a vacuous concept, a useless misconception, or a myth. It simply means that evangelicalism qua evangelicalism cannot, by definition, have a deep, rich ecclesiology. But -- and here is an important distinction -- this does not mean that evangelical Christians cannot have high ecclesiologies. Evangelical Christians can, and should, be deeply ecclesiological, with a theology of Christian life that sees that life as indispensably anchored in and guided by church.

More could be said about, for example, the way reflection on ecclesiology forces us to consider the ways in which God's relationship to humankind is or is not mediated, or the ways that a robust ecclesiology can challenge in healthy ways characteristically western and American sensibilities, but I've already gone long.

Return to top of page

---
Andy Crouch is a Senior Editor at Christianity Today International, on the editorial board for Books and Culture, and author ofCulture-Making: Recovering Our Creative Calling:


3/30/2010 4:00:00 AM