By Brian C. Hales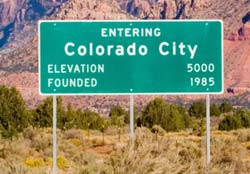 Today (2010), upward of 40,000 individuals consider themselves to be "fundamentalist Mormons." Included are several large groups, including the FLDS Church (Fundamentalists Church of Jesus Christ of Latter-day Saints) whose Texas compound was raided by state officials in 2008.
Most "fundamentalist Mormons" broke away from the mother Church in the early 1900s when the mainstream religion gave up the practice of polygamy. The "fundamentalists" loosely organized by the 1920s behind a leader named Lorin Woolley. However, in the succeeding decades, numerous dissensions and splits occurred. A half-dozen larger factions persist to this day. In addition, thousands of "independent" fundamentalists, those with no tie to a larger congregation, can be found across the West.
Critics of the "fundamentalist Mormons" argue that they do not qualify for the title because they do not adhere to the fundamental teachings of Joseph Smith. Two problems plague "fundamentalist Mormons" today. The first is that they selectively emphasize one or two early doctrines while ignoring many more. The second stems from numerous new doctrines that were never taught in the early Church but which they have adopted.
Most "fundamentalist Mormons" stress practices like polygamy and a social order called the "law of consecration." However, at the same time, basic doctrines taught by Joseph Smith are ignored. Foremost is the need to perform missionary work. It could be argued that missionary work is the most fundamental of all of Joseph's teachings. He instructed: "The gospel is unto all who have not received it. But, verily I say unto all those to whom the kingdom has been given -- from you it must be preached unto them" (D&C 84:75-76; italics mine).
"Fundamentalist Mormons" usually claim to represent the "kingdom of God" on earth, yet they do not preach the gospel to those outside of the kingdom. Revelations given by Joseph Smith declare: "Open your mouths and they shall be filled, saying: Repent, repent, and prepare ye the way of the Lord, and make his paths straight; for the kingdom of heaven is at hand" (D&C 33:10). "But with some I am not well pleased, for they will not open their mouths, but they hide the talent which I have given unto them, because of the fear of man. Wo unto such, for mine anger is kindled against them" (D&C 60:2).
Another significant doctrine ignored by "fundamentalist Mormons" has been the need to build temples and perform proxy ceremonies for the dead therein. Joseph Smith wrote: "And now my dearly beloved brethren and sisters, let me assure you that these are principles in relation to the dead and the living that cannot be lightly passed over, as pertaining to our salvation. For their salvation is necessary and essential to our salvation, as Paul says concerning the fathers -- that they without us cannot be made perfect -- neither can we without our dead be made perfect" (D&C 128:15). Despite this clear emphasis from Joseph Smith, current research suggests that for several decades between 1930 and 1980, fundamentalist leaders never worried about building a temple to perform the ordinance work described by Joseph. In their teachings and practices, fundamentalist leaders treated proxy temple work as a non-issue.
"Fundamentalist Mormons" seem to manifest a "superiority complex" that prompts them to leave difficult commandments, like missionary work and temple ordinances work, to Mormon monogamists. This self-absorption is manifested in a statement of Leroy S. Johnson, FLDS leader from 1952 to 1986: "Let us look to our own selves. If we labor from now on and save no one but our own souls, how great will our joy be in the Kingdom of God." This is very different from Joseph Smith's teaching: "If it so be that you should labor all your days in crying repentance unto this people, and bring, save it be one soul unto me, how great shall be your joy with him in the kingdom of my Father!" (D&C 18:15).
"Fundamentalists" have also added new doctrines that were not present in the original Church. For example, Lorin Woolley taught of an independent Priesthood Council or Council of Friends, which was unheard of prior to 1929. An integral element within Woolley's teachings was the reported priesthood office of High Priest Apostle. This council and office were conveniently described as existing superior to any office in the mother Church, including that of Church President. An examination of early Church leaders like Joseph Smith, Brigham Young, and John Taylor fails to identify any references to such offices or teachings. No mention can be found in the scriptures or historical sources prior to Lorin Woolley's 1929 descriptions.
6/15/2010 4:00:00 AM