By Star Foster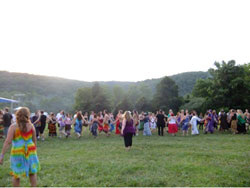 I was lucky to spend time hanging out with musicians while at Pagan Spirit Gathering. Not only did I hear some incredible music, but also I heard a lot of stories about the Pagan music scene.
For a long time people were just happy they could find Pagan music. They would trade cassette tapes of inexpensive recordings of chants and folk songs. In the early '90s, mature Pagan albums began trickling out, like Gypsy's Enchantress. They sounded sleek and professional, setting the bar higher for Pagan music. Today Pagan music is more prolific and polished than ever. The bands that performed at the 30th annual Pagan Spirit Gathering were a great example of this.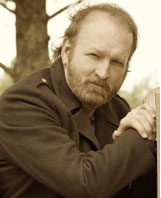 Arthur Hinds
Most Pagans know Emerald Rose, but if you haven't been paying attention you might not have realized band member Arthur Hinds put out a solo project. If you're a Pagan fan of Emerald Rose, you'll love Arthur's Poetry of Wonder. Unlike Emerald Rose's mix of Celtic, filk, folk rock, and Pagan tunes, Arthur's solo album is unabashedly Pagan.
Flinging his hat across the field with a "Gooooooooood morning, PSG!" Arthur led the morning meeting in a new God/Goddess chant he wrote called "Pantheon." In addition to his shows at The Gathering Place and performing at Morning Meeting, Arthur also treated the festival to soulful renditions of "Big Butter Jesus."
Arthur has a great flair for the dramatic and is an entertaining performer, not to mention he can sing Welsh. Yes, he found the vowels! "Sing" was recently featured on A Darker Shade of Pagan and "Never Underestimate" is one of my favorites. Like Emerald Rose, he's best seen live. Check him out on ReverbNation and listen to Pantheon. It's good stuff!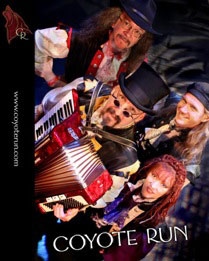 Coyote Run
High energy is an understatement when you're talking about Coyote Run. This band is tight as a drum. Great harmonies, passionate performances, and great stage presence on top of being really awesome people.
"Oak and Ash and Thorn" is a terrific take on a Kipling poem that all Pagans love, but I have to say my favorites were "Whalesong" and "Miner's Medley." They really showcase the band's vocal talents. If you were raised on Southern gospel, you'll appreciate how tight and smooth their a cappella numbers are. Coyote Run kicks butt. There's no better way to put it. Excellent band.
If you're a fan of high energy Celtic music, like Hunting McLeod, you'll love Coyote Run. Visit their website, check out their videos, and don't forget to take a look at the side project Voices of the Goddess. It's good stuff!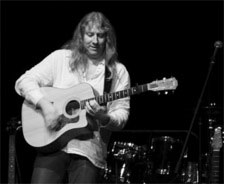 Damh the Bard
If you asked me what I was most looking forward to at PSG, I would have told you Damh the Bard. Not many of us get to cross the pond that often, so I was excited he was doing a show in the U.S.!
Pronounced "Dav," Damh might just be the Paul McCartney of Pagan music: he's British, writes lovely, singable melodies, and he rocks all on his own. When stressed, I put "Pipes of Pan" on repeat and bliss out.
He put on some phenomenal shows, my favorite being the one where he abandoned the stage for an unplugged show under shady trees. "Green and Grey" was an awesome song for the Horned God, and his version of Gently Johnny included the mesmerizing Christopher Lee speech from The Wicker Man. Check out his music on ReverbNation. I think you'll love it!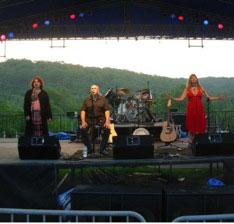 Murphey's Midnight Rounders
A lot of Pagan musicians take their style and sensibility from European folk music, particularly Celtic music. Murphey's Midnight Rounders recovers Americana roots at their finest, which makes them very unique among Pagan bands today. The harmonies are airtight, the melodies lovely, and the meaning in the lyrics inspiring.
7/20/2010 4:00:00 AM