"I was not all that enthusiastic going into the novena," he concedes, "but I was determined to simply open myself up and plead for her intercession. In the process of doing that, I finally 'got it'. I knew that there was someone in heaven pleading my case and my son's. I probably entered the novena in bad faith. I was unhappy and doubting. In the end, I felt like I had a new friend. That was an immense comfort, and I can't see any way that comfort could have come to me except by her intercession."
In fact, the miracles of Gheel, and not the particulars of St. Dymphna's life, have always been the turning point of devotion to her. Gheel itself was transformed from a common Belgian town into a model of compassion for people often shunned by society, offering care that was 700 years ahead of its time.
Although Mark began his first novena by praying for a "cure" for himself and his son, he no longer does that. "There is no cure," he says, "only treatment. We do that. We're both on medication. But I was on medication for years, and there's only so much it can do. There's only so much I can do on my own. I'm convinced that St. Dymphna is helping pick up the slack. I've never been this good, and my son is also improving. I don't feel like I'm carrying that weight alone."
Some names have been suppressed or changed for privacy reasons.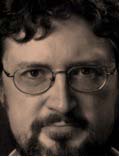 Thomas L. McDonald is a contributor to the National Catholic Register, as well as a catechist. He blogs about games at SOPGaming.
7/29/2010 4:00:00 AM