Part 1: Hospitable Harmonies
They are the mocked, the abused, and the mistreated. They are fat, dumb, promiscuous, hypocritical, antisocial, weird, arrogant, queer, and handicapped. They are the backward ones, the useless ones, the outsiders.
They are the Glee Club.
The Fox musical/drama/comedy "Glee" chronicles the experiences of a high school vocal ensemble on the edges of their society. The show swings wildly from the profound to the (almost) profane, all the while tickling funny bones and evoking tears. The melodramatic and implausible plot is buoyed by a steady parade of well-integrated pop songs, and the mediocre singing and dancing talent of the cast is buoyed by a few standout performers and a hefty dose of Auto-Tune. The end result is charming and infectious. I dare you not to sing along.
"Glee" is also a show of immense compassion. The show is built around society's outcasts. The glee club is bullied by absolutely everyone, and yet they find acceptance within their club. The show itself is hugely hospitable to the least among us. Key characters are handicapped (or as the show says, "handicapable"), gay, mentally challenged, and psychologically flawed. If the greater world typically looks down on an individual, "Glee" lifts them up.
A fine example of this is in a recent episode dedicated to the music of Britney Spears. One character lambasts Britney as a bad role model because of her irresponsible behavior and overt sexuality. Seconds later, another character points out the pressures facing the young pop star and praises her attempts to turn her life around. Time and time again, if society hates a person, "Glee" loves them.
Sure, the show is a bit risqué. And no, I don't agree with all of its moral stances, but I do applaud its compassion. I wish there had been a place like Glee Club when I was in high school.
Wait. There was. It was my church.
We live in a world where college students are pushed to suicide because of public ridicule by their peers. This world would be a better place if we were all as compassionate as "Glee."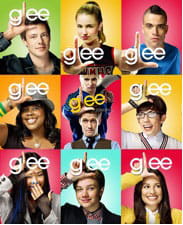 Part 2: "Grilled Cheesus"
The episode following the episode devoted to Britney Spears begins with one of the main characters making a grilled cheese sandwich. As he lifts the lid of his grill, he discovers an image of Christ toasted into his bread. Throughout the episode, he proceeds to pray to what he decides to name "Grilled Cheesus."
Soon after, prompted by "Grilled Cheesus" boy's newfound faith, the glee club kids are having a discussion about the existence of God, and in the middle of the conversation, another young man learns his father has had a heart attack and slipped into a coma. Thus begins one of the most straightforward explorations of God and faith and spirituality that I have ever seen on television.
I encourage you to watch the episode. It is available on Hulu.com. Also, I'm not going to tell you whether or not what "Glee" says about God and faith and spirituality is "right" or not, and I have two main reasons for refusing to do this.
First, I would be doing a disservice to the episode if I reduced it to single didactical statement. The episode is not concerned with being right or wrong. "Glee" just wants to ask questions. The episode is exploring these matters, and inviting you to do the same.
"Glee" is conversational. The show succeeds, I think, because it examines the pressing issues of our day in a humorous, pop-song inundated way. "Glee," like most good art, doesn't dictate, it discusses. As Christians especially, we ought to join this discussion.
Secondly, if I were to judge the rightness of this episode, I would be doing a disservice to you as well. I would be robbing you of the potentially transforming work of engaging with this television show. Too often, we push off our responsibility to practice wisdom on our leaders. I will not do that for you. The worth of pop-culture artifacts like "Glee" is in the opportunity they present to dialogue with the world. Take hold of this opportunity.
After all, how often do we get the chance to consider issues of faith while singing along to the music of Billy Joel?
12/2/2010 5:00:00 AM