Once again, Richard Lindsay and I have compiled our list of ten spiritually or theologically significant films from 2010. Of course we have not seen every film released this year (from what I've read about it, Blue Valentine might well have made the list). In fact, we don't necessarily agree on every one on the list; however, of the films we have seen, these are the ones that have stuck with us.
We're not listing these in any particular order nor are we suggesting that these are "the best" films of 2010. You'll see that we've left out a lot of films that have made numerous critics' "Best Of" lists. On the other hand, quite a few of these have made those lists and would most likely make our own were we to make one. We'd love to hear your thoughts on not necessarily what we left off our lists, but what would have made it on your lists. Happy New Year from Pop Theology!
---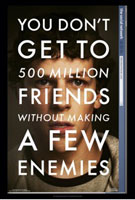 The Social Network

Few films released this year cut to the heart of a generation as accurately as David Fincher's The Social Network. The common theme behind Mark Zuckerberg's (Aaron Rosenberg) creation of Facebook, the Winklevoss twins' (Armie Hammer) desire to take it from him, and Sean Parker's (Justin Timberlake) attempts to weasel his way in is a desire for notoriety, fame, and social impact. However, we might argue that all of these are symptoms of a deeper longing: a desire to be in community, to be in relationship with another person/other people. The truth behind The Social Network is that we are social beings and that we crave networks, be they digital or real and that, ironically, we might even undertake destructive means to attain that end.
---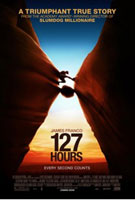 127 Hours

Though this might not be the best film of the year in terms of direction or aesthetics, it certainly provided one of the most invigorating experiences that I (Ryan) have had at the theater in quite some time. Like The Fighter, its triumphant ending had me wanting to stand up and cheer, a rare feeling that I have in the theater these days. In the process, it reveals the triumph of the human spirit and manages to convince us that we would all have done the same thing were we in Aron Ralston's position.
---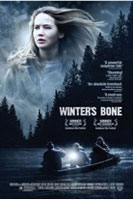 Winter's Bone

Speaking of perseverance, Winter's Bone has it in spades. This is one of the most flawless, unflinching films of the year that also involves gruesome amputation(s). Born into a poor family that turned to crystal meth production, Ree Dolly's (Jennifer Lawrence) situation reveals the very harsh times in which many young teenagers find themselves through no fault of their own. It also shows the lengths to which they will go to persevere through them and their ability to care for their loved ones along the way.
---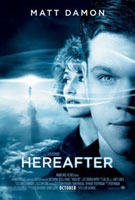 Hereafter

The film's limited glimpses of the hereafter, hazy visions of a dimly lit horizon populated with blurred figures, suggest not a certainty about its existence but, if we can put it this way, a hopeful uncertainty. One of the film's strengths. Hereafter reminds us of what we often forget, namely that for many people the human experience on earth is hell enough. From tsunamis to childhood deaths to betrayed relationships to sexual abuse to terrorist attacks, director Clint Eastwood conveys the brokenness of the human experience in vivid and painful ways. He seems to understand, like C. S. Lewis, that compared to the hereafter (if there is one), everything else is sorely lacking. Another strength of Hereafter is its willingness to doubt. Through the character of Marcus, the film is skeptical of religious, New Age psychic, and nihilistic views of the afterlife, particularly ones that provide quick and easy answers to what is one of life's more taxing questions.
---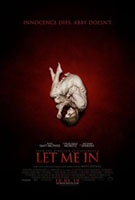 Let Me In

Like most vampire films, Let Me In is about desire, craving, and repression. It is about human beings and the other. Like Twilight, it is also about sexuality, yet on a more complex level. Finally, it is about good and evil, and this is perhaps where, given the high religiosity of its American setting, Let Me In works better than Let the Right One In, the Swedish vampire film of which it is a remake. Director Matt Reeves understands how to exploit this aspect of the film's setting for thematic value and shows that evil is not something wholly other, whether outside a country or a person. Once again, as with all great vampire and horror films, Let Me In reminds us that we're often just as monstrous as the monsters we fear.
---
1/4/2011 5:00:00 AM