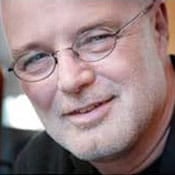 Brian McLaren is one of the primary voices (or, perhaps, midwives) of the emerging church movement, an ongoing contemporary conversation about how Christian faith and practice need to change to remain fresh, vital, and Biblical. Brian was founding pastor of Cedar Ridge Community Church in Maryland and served for over two decades before moving into fulltime speaking, writing, and advocacy. The author or co-author of almost twenty books, including A New Kind of Christian, A Generous Orthodoxy, and the new Naked Spirituality, Brian was named by TIME magazine as one of the 25 most influential evangelical Christians in America. He continues to be one of the most talked-about and listened-to figures on the contemporary Christian landscape.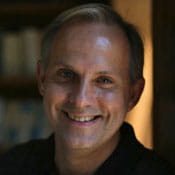 Greg Garrett is a leading commentator on the intersection of faith and culture. Professor of English at Baylor University, Greg is the author or co-author of over a dozen books, including The Gospel according to Hollywood, We Get to Carry Each Other: The Gospel according to U2, and his new book, The Other Jesus. He is also a seminary-trained lay preacher in the Episcopal Church, and regularly speaks across the US and in the United Kingdom, where he is Writer in Residence at Gladstone's Library, one of the world's great research centers for theology and politics. The Archbishop of Canterbury, Rowan Williams, has called Greg "one of the most searching and honest of Christian writers today."
Brian and Greg's paths first crossed over a decade ago when their mutual friend Chris Seay persuaded Greg to read Brian's forthcoming book A New Kind of Christian and actually consider this new understanding of faith. Since then, the two have become friends, reading and encouraging each other's work, and meeting for a drink or a meal when they find themselves in the same town. In addition to their mutual love for writing and speaking about how God might be moving in the world, these two old English majors share a love of music, travel, the outdoors, and the novels of Walker Percy. This interview is the product of three weeks of emails exchanged as Greg and Brian crisscrossed the country. In this conversation, Brian and Greg discuss their new books and the passion that drives them to talk about authentic faith and practice.
Greg Garrett: Brian, you've written a number of books about how we might understand Christian belief and practice in ways that people might conceivably find more life-giving than the ones they know, or think they know. A Generous Orthodoxy. A New Kind of Christianity. In some ways, Naked Spirituality feels more explicitly spiritual than theological, although of course they're not mutually exclusive. Why did you decide to write this book now?
Brian McLaren: First, Greg, I should say that I was a pastor for twenty-four years. As a pastor, of course I was involved with theological matters, but really, my primary focus was spiritual formation. From week to week, I was helping people find faith, keep faith, strengthen faith, share faith, and live faith. Or to put it differently, I was helping people develop a life with God. So this book in large part flows from my experience as a pastor.
4/1/2011 4:00:00 AM