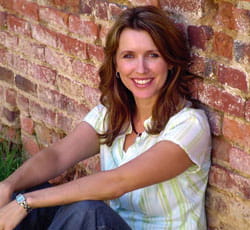 Cindy began writing around 1988, working on story ideas and writing plays. Her first book was contracted in 1998. Since that time she's written 8 novels, 2 nonfiction books (coauthor) and over 100 articles, short stories, and plays.
Her critically acclaimed novels have been nominated for the Christy Award and Reader's Choice Award (Romantic Times), and chosen for the List of Best Books of 2004 by Library Journal.
Her first three novels have been translated into Dutch, German, and Norwegian. ORCHID HOUSE (released 2008) is a bestseller.

For the past ten years, Cindy has been speaking and teaching in different locations nationally and internationally. Her roles include conference leader, featured speaker and workshop leader at numerous women's gatherings, retreats and writers conferences most notably Litt-World 2004 in Tagaytay City, Philippines.
Monthly, she co-leads and teaches a workshop at Quills of Faith Writers Group in Northern California.
Follow Cindy on Facebook and Twitter. Visit her website here: http://www.cindycoloma.com/
For a list of other works by Cindy, click here.
8/1/2011 4:00:00 AM