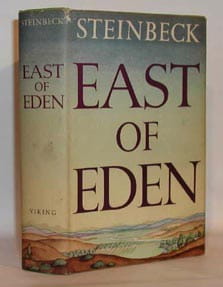 After leaving school, I read only to please myself; I had a restless eye and the average American's distrust of the "classic literature" label—so boring, so long, so deadly serious. No, thank you.
Then a few years ago my youngest daughter lured me toward Uncle Tom's Cabin by reading snippets featuring discussions of God, scripture, and interpretation, all thankfully leavened with an enlivening touch of humor. I dipped my toe in the water and discovered to my astonishment a lively soap opera, plentifully endowed with cliffhangers and a solid understanding of God, faith, and man.
I was hooked. Trying other classics since then, I've been surprised at how fresh and alive they are once that initial plunge is taken. I have quickly come to appreciate and enjoy such works as A Tale of Two Cities, The Scarlet Letter, The Turn of the Screw, and the short stories of Flannery O'Connor. When a trusted friend recommends a classic I now approach it with interest and a fairly open mind.
There have been some exceptions however. John Steinbeck's East of Eden is one of them.
Long ago, I was traumatized by Steinbeck's short story, "The Red Pony," and I henceforth avoided any other works by him. Glimpses of The Grapes of Wrath, starring a desperate-looking Henry Fonda, did nothing to reverse my opinion.
But I had no choice. East of Eden had been selected for a discussion that I couldn't avoid. Assurances that it mirrored the Book of Genesis did pique my interest, but 600 Steinbeckian pages still seemed a lot to ask.
Reader, I loved it.
I read those 600 pages in ten days. Now, with the fervor of a new convert, I am here to spread love for the book of which John Steinbeck said, "I think everything else I have written has been, in a sense, practice for this."
East of Eden is a multi-generational tale, spanning the Civil War to World War I, about two families—the Hamiltons and the Trasks. It is largely set in California, and sets of brothers bookend the story, giving readers different aspects of the Cain and Abel story, re-imagined.
We meet Adam and Charles Trask in Connecticut. Adam is a thoughtful, responsive boy and Charles is his strong, insensitive brother. Charles protects Adam, except when he might be threatened by him, in which case Adam becomes his victim. Without realizing it, they are vying for their father's love, which is never expressed to either son very well. When, as adults, they realize they cannot share the farm in peace, Adam moves to California. By this time he is married to Cathy, a girl whose own story is one of extreme evil.
Adam buys a farm in the Salinas Valley, which in its own way is as much a character as the Garden of Eden is in Genesis. It is here that Adam meets Samuel Hamilton, the patriarch of a large family, who acts as a moral anchor for all those around him. In this, he is ably seconded by Adam Trask's Chinese servant, Lee. Lee becomes the moral compass for the Trask family. He and Samuel are good friends, sharing books and engaging in philosophical conversations about seeking God and how to live as a good person.
8/3/2011 4:00:00 AM