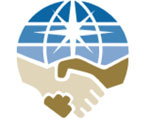 The International Center for Religion and Diplomacy:
Project Summary
Our Mission
To address identity-based conflicts that exceed the reach of traditional diplomacy by incorporating religion as part of the solution. These typically take the form of ethnic disputes, tribal warfare, or religious hostilities. Thus far, the Center has been involved in the following areas:
Afghanistan
ICRD played an instrumental role in securing the release of 21 Korean missionaries held hostage by the Taliban in 2007.
Iran
ICRD sponsored a visit to the United States of a high-level delegation of Iranian religious leaders and scholars that has opened the way for follow-on Track II initiatives to promote improved relations between the two countries.
Kashmir
For six years ICRD worked on the Indian and Pakistani sides of the Line of Control (LOC) in Kashmir to promote "peace from within." Through a series of faith-based reconciliation seminars, the Center facilitated a cooperative spirit between and among next-generation leaders in the Muslim, Hindu, and Buddhist regions of that troubled state.
Middle East
ICRD is bringing Muslim clerics together with Western evangelicals, and eventually Jewish religious leaders, to establish a religious framework for Middle East peace upon which political leaders can build.
Pakistan
ICRD is working with religious leaders to enhance the curriculums and pedagogy of the madrasas. The goal is to inspire greater adherence to the principles of tolerance and human rights in these religious schools.
Sudan
ICRD helped facilitate an end to the 21 year civil war between the Islamic north and the Christian/African Traditionalist south. To ensure that the peace agreement lasts, ICRD established an independent Inter-religious Council (SIRC) where high-level Sudanese Christian and Muslim religious leaders meet on a monthly basis to work out their problems.
The United States
ICRD is conducting a series of private, off-the-record Policy Forums that bring key young leaders from the Washington policymaking community together with young Muslim leaders to discuss timely issues that bear on U.S. policies toward Muslim countries. The goal is to provide U.S. foreign policy and public diplomacy with a more nuanced understanding of Islam.
Learn more about the work of the ICRD at www.icrd.org.
9/1/2011 4:00:00 AM