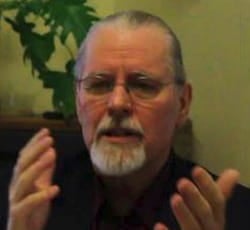 "Jesus Christ is alive and here to teach his people himself. His voice is not hard to hear; his vocabulary is not difficult to understand. But learning to listen well and hear correctly is no small task."
So began celebrated author and speaker Richard Foster in his presentation on meditative prayer before a standing-room-only, attentive crowd at St. John's Episcopal Church in Denver, Colorado last week. Foster -- best known for his classic Celebration of Discipline -- was in town to launch his new book, Sanctuary of the Soul: A Journey Into Meditative Prayer, in which he leads readers in an exploration of quieting the mind and heart in order to listen to and obey God.
Later that night, the author sat down with us to share his insights on the biblical grounding for meditative prayer, the process of "transforming the heart," and how one might begin a contemplative practice in an age of distraction. His lively responses are below.
For more on Richard Foster and Sanctuary of the Soul (including a book excerpt), visit the Patheos Book Club here.
What is your definition of meditative prayer? How is it different from other forms of prayer?
How do we really "hear" God, and how do know it's God's voice and not our own?
You speak of meditative prayer as a way to "transform the heart." What do you mean by that?
Contemplative practices are often criticized by Christians as being self-serving and inward-focused. What is the biblical grounding for meditative prayer?
Can you share an example of a meditative prayer practice with us?
10/6/2011 4:00:00 AM