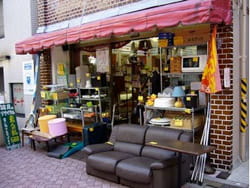 My daughter left her seat in the car to run inside and grab something before we left, and when she came back, her brother was in her seat.
"You . . . vulture!!" she said to him after filing through her vocabulary for just the right insult. Vulture seemed the perfect word indeed for someone who picks on someone else's leavings. A word for the day, perhaps, because we were on our way into town so that I could sell a bunch of garbage at a consignment shop.
Having lived sufficiently on a duffle bag full of clothes while on vacation this past summer, I felt an urge to purge all the clutter I've stuffed into the eaves around my home. I began in the kids' rooms, filling two contractor-size garbage bags full of tiny pieces of stuff that I've harbored in their closets and bins even though they don't play with them, because once upon a time, they cost money. I got three garbage bags out of my closet, and a box of books. From the kitchen, a box of retired Tupperware containers, giant wooden salad bowls, and specialty cake pans.
It's time to admit that just as my kids don't play with the wooden toys I'd prefer them to play with, I don't wear half my clothes; I'll never read half my books; and I don't bake specialty cakes. And yet, over the years I have accumulated an outrageous number of artifacts for a multi-faceted fantasy life that no one in this house actually lives.
Here is something that needs to come into the light: I'm a compulsive thrift store shopper. I buy things I don't need because they are a bargain and they help support whatever my fantasy du jour happens to be. If something can be got for nothing, I want it. If something grossly expensive can be got for a few dollars, I'll put out.
I once happened upon a pair of Tods loafers at a Goodwill; shoes that retail new for $400, I found for $4. I purchased them on the spot, and have kept them in my closet for nearly a decade, occasionally getting them out to pet and put on my foot to admire.
In these shoes, I'm the casually preppy New York socialite who can't be bothered to put on heels for lunch, rather than the Indiana mom, who wears mostly shorts and t-shirts, who doesn't lunch regularly, who has no need for luxury loafers, except occasionally to pretend to be someone who is so cool, she doesn't have to pretend. Clearly, this is a vice.
For a long time, I have pretended this is a harmless vice. For the same amount of money, I could buy myself a latte. But which is more fun? Sitting over coffee contemplating my existential loneliness? Or gambling time and money on sorting through racks of other people's discards for the overlooked pot of gold?
My friends think I'm a cheapskate. Pedge gets annoyed that I never buy anything when we shop in outlet stores, or malls. I tried on every article of clothing at a Cabi trunk show recently and didn't buy a stitch. This is irritating behavior on my part, and makes me an un-fun shopping companion. But it's also testament to the depths of my disorder. I'm too snobby to shop at outlet malls or Kohls. I have a taste for luxury goods, and the only way I can afford to satisfy my hankering is by scavenging for other people's castoffs. Also, as with most disordered behavior, I prefer to do it alone.
The downside of my addiction, and there's always a downside, is that I accumulate too much junk. Because I can afford them, I'll buy five pairs of jeans in search of the one perfect pair. I may only spend twenty bucks, and have five pairs of name-brand jeans, but who needs them? Who can store them? Who has the lifestyle to support five pairs of name-brand jeans? Not me. And to be real, I probably have three times that, because I have my normal jeans, my pregnant jeans, and my fat jeans wardrobe. Also a skinny jeans wardrobe, just in case.
So there, I have clothed myself, and all my potential selves, on a dime. Yay me.
The kids went to their grandparents' recently so my husband and I could go see Tree of Life. It was a great movie, a beautiful and thought-provoking movie, but one of the nagging thoughts it provoked in me is that the mama in the movie was awfully well-dressed for having so little money. How did she do it? How did she live a life with kids in Texas, always wearing pretty dresses, and never breaking a sweat? Would she have held such an angelic presence in her son's childhood memories if she had spent her days in work-out clothes rather than ethereal skirts? Or if she'd gone out running instead of waiting at home for opportunities to administer loving caresses to whomever would receive them?
11/25/2011 5:00:00 AM