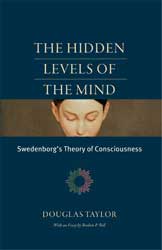 Now Featured at the Patheos Book Club
The Hidden Levels of the Mind
By Douglas Taylor
About the Book
Swedish scientist-turned-visionary Emanuel Swedenborg saw the human mind as the link between the physical and spiritual worlds. His description of how the connection works is scattered throughout his many published volumes, and it is difficult to find any one source that pulls those loose threads together. In The Hidden Levels of the Mind, Douglas Taylor explores this crucial aspect of Swedenborg's theology, presenting it as a simple system that anyone can follow. A companion essay by noted Swedenborgian scholar Reuben P. Bell puts Swedenborg's philosophy of the mind in its historical context.
At the core of Swedenborg's thought is the understanding that our purpose in this life is to progress spiritually -- to learn, to grow, to do good works, and, ultimately, to allow as much of God's love as possible to enter into us and manifest through us. Throughout his works are descriptions of our mind and how it relates to both the physical and spiritual worlds. In this book, Taylor pulls these loose threads together and weaves them into a simple, coherent whole, presenting Swedenborg's teachings as a system that anyone can follow. Taylor describes the external or natural mind as primarily concerned with material things, and the inner mind, in its essence, as love. As we elevate our thoughts toward higher and higher types of love and wisdom, we draw closer to God and begin the process of regeneration, or rebirth as spiritual beings.
This is the first time in many decades that a book has been published on Swedenborg's philosophy of the mind. Taylor's straightforward commentary gives readers a rare insight into this crucial aspect of Swedenborg's theology.
Table of Contents
List of Diagrams
Preface
About the Source Material
Chapter 1. Soul, Mind, and Body
Chapter 2. The Levels of Our Natural Mind
Chapter 3. Our Sensory Level
Chapter 4. Our Middle Natural Level
Chapter 5. Our Rational Level
Chapter 6. Our Rational Level Regenerated
Chapter 7. Our Middle Natural Level Regenerated
Chapter 8. Our Sensory Level Regenerated
Swedenborg's Mind by Reuben P. Bell
Appendix 1: The Seven Days of Creation
Appendix 2: The Structure of Our Mind
Index
About the Author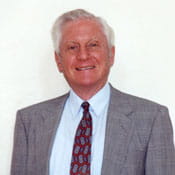 Douglas Taylor was born in Terang, Victoria State, Australia. He received a BA from the University of Adelaide and went on to earn a Diploma in Education in Edinburgh, Scotland. While teaching French and English literature at a private school, he encountered the writings of Emanuel Swedenborg and was instantly hooked, eventually becoming ordained as a Swedenborgian minister. He is the author of Escape from Egypt, Landmarks in Regeneration, and Spirituality that Makes Sense. He currently lives in Bryn Athyn, Pennsylvania, with his wife Christine.
12/1/2011 5:00:00 AM