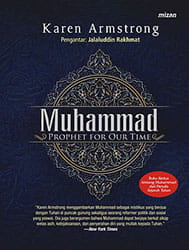 Karen Armstrong, Muhammad
Muhammad presents a fascinating portrait of the founder of a religion that continues to change the course of world history. Muhammad's story is more relevant than ever because it offers crucial insight into the true origins of an increasingly radicalized Islam. Countering those who dismiss Islam as fanatical and violent, Armstrong offers a clear, accessible, and balanced portrait of the central figure of one of the world's great religions.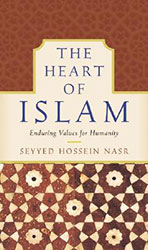 S.H. Nasr, The Heart of Islam
In The Heart of Islam, one of the great scholars of our time offers a timely presentation of the core spiritual and social values of Islam: peace, compassion, social justice, and respect for the other. Seizing this unique moment in history to reflect on the essence of his tradition, acclaimed writer and academic Seyyed Hossein Nasr seeks to "open a spiritual and intellectual space for mutual understanding." Exploring Islamic values in scripture, traditional sources, and history, he also shows their clear counterparts in the Jewish and Christian traditions, revealing the common ground of the Abrahamic faiths.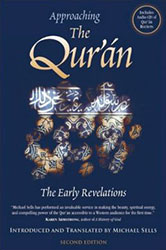 Michael Sells, Approaching the Qur'an: The Early Revelations
Michael Sells has captured the complexity, power, and poetry of the early suras of the Qur'an, the sacred scripture of Islam. Approaching the Qur'an presents brilliant translations of the short, hymnic suras associated with the first revelations to the Prophet Muhammad. Most of these early revelations appear at the end of text and are commonly reached only by the most resolute reader of existing English translations. They offer the vision of a meaningful and just life that anchors the religion of one-fifth of the world's inhabitants.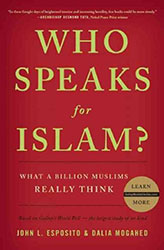 John Esposito & Dalia Mogahed, Who Speaks for Islam?
Americans conflate the mainstream Muslim majority with the beliefs and actions of an extremist minority. But what do the world's Muslims think about the West, democracy, or about extremism itself? This book asks the questions everyone is curious about: Why is the Muslim world so anti-American? Who are the extremists? Is democracy something Muslims really want? The answers to these and other pertinent, provocative questions are provided not by experts, extremists, or talking heads, but by empirical evidence—the voices of a billion Muslims.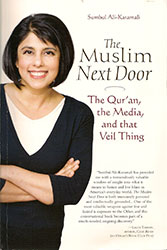 Sumbul Ali-Karamali, The Muslim Next Door
The Muslim Next Door offers easy-to-understand yet sound answers to basic questions while also dispelling commonly held misconceptions. Written from the point of view of an American Muslim, the book addresses what many are curious about. Author Sumbul Ali-Karamali's vivid anecdotes about growing up Muslim and female in the West, along with her sensitive, scholarly overview of Islam, offer an insightful look at the world's fastest growing religion.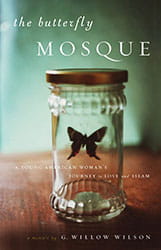 G. Willow Wilson, The Butterfly Mosque
9/20/2013 4:00:00 AM